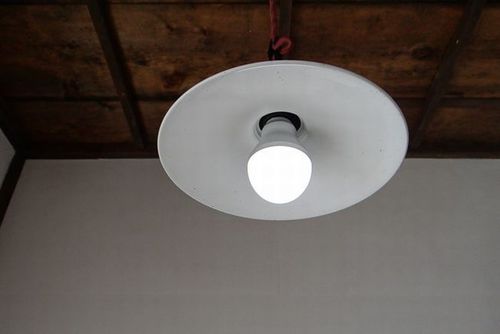 Image by Masaru.
The Tokyo Metropolitan Government (TMG) announced on May 26, 2017, the launch of a campaign that will promote an energy saving movement among households through a shift to LED bulbs. Starting July 10, Tokyo residents who bring two or more incandescent bulbs to their local home appliance store will receive one LED bulb. TMG expects the campaign will accelerate energy efficiency among households, which currently account for about one third of all energy consumed in the city.
An LED lightbulb consumes anywhere from one-fourth to one-sixth the electricity used by an incandescent bulb. It also last longer, with 40 thousand hours of life--about 40 times that of an incandescent bulb. According to TMG, the current ratio of LED lighting use in Tokyo homes is only about 58 percent and further growth is needed.
To implement the project smoothly, TMG will require participating appliance stores to attend a briefing meeting beforehand to learn the campaign guidelines. A subsidy will be offered to encourage participation.
In its Action Plan for 2020, formulated in 2016, TMG aspires to become "Smart City Tokyo," defined as a city that keeps improving, is active and open to the world, excels on environmental performance, and is an international finance and business leader. TMG expects the campaign will encourage more residents to experience the energy-saving benefits of LED bulbs, which will then create a broader energy-saving movement among households.