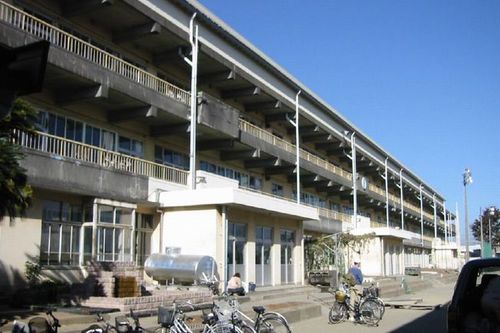 Image by keyaki All Rights Reserved.
To address the challenge of reducing energy consumption and carbon dioxide (CO2) emissions of architectural structures, various efforts are being made both in Japan and elsewhere. In the JFS Newsletter issue of August 2014, JFS introduced efforts being made in Japan, using excerpts from a book written by Hideharu Niwa, the title of which translates as "Energy Self-Sufficient Architecture Supporting Sustainable Low-Carbon Cities (published by Kousakusha in 2013)."
http://www.japanfs.org/en/news/archives/news_id035035.html

This article features recent Japanese trends in energy self-sufficient architecture.
Prompted by advice concerning energy conservation from the International Energy Agency (IEA) at the G8 Hokkaido Toyako Summit in 2008, full-scale research on zero-energy buildings (ZEBs) has been started at the national committee level. Some of the important efforts in this area are as follows.
・Committee on Realization and Dissemination of ZEBs (Established by the Agency for Natural Resources and Energy, May-November 2009)
The Committee on Realization and Dissemination of ZEB was launched to examine the real-world possibilities of developing and disseminating Net-Zero Energy Buildings (nZEBs).
Roadmap for Zero-Energy Architecture
Responding to advice from the IEA at the L'Aquila Summit in July 2009 as well as the achievements of the above-mentioned committee, a roadmap for home and building energy conservation was formulated as a guide for executing the Mid-and Long-term Roadmap for Global Warming Measures (compiled by the Ministry of the Environment in December 2010) and the Promotion of Housing and Living Styles toward a Low-Carbon Society (jointly compiled by the Ministry of Economy, Trade and Industry, the Ministry of Land, Infrastructure, Transport and Tourism, and the Ministry of the Environment in July 2012).
The roadmap states the goal to begin promoting zero-energy for public buildings after 2012, and to achieve, on average, zero-energy operation of private-sector houses and buildings by 2030.
The mid- to long-term roadmap has been not only a reliable indicator of the future direction of national energy policy but also a very effective resource for private-sector businesses in their investment decision-making. In particular, it has clearly indicated the gradual strengthening of energy conservation standards in the Energy Conservation Act and the shift to requiring businesses to comply with the standards rather than merely reporting on their efforts. These statements may have helped the general public to accept the roadmap, along with the energy consumption standards revision in April 2013, with a greater sense of pragmatism.
Promoting Zero-Energy Schools
Schools have shorter operating hours and lower energy consumption per hour compared to business facilities. Because of their low-rise structures, which can accommodate large-scale devices such as solar panels, and their lower primary energy consumption per total floor space, school buildings are an ideal setting for achieving zero energy.
School buildings are also an effective tool for raising awareness among the public, and therefore are expected to play a major role in leading the zero-energy movement in Japan. The School Zero-energy Promotion Committee (jointly established by the Ministry of Education, Culture, Sports, Science and Technology and the Ministry of Land, Infrastructure, Transport and Tourism, January-May 2012) has identified other important roles of schools, including their involvement in regional disaster preparation (based on experiences in 2011 earthquake and tsunami), as well as their contribution to environmental education.
Present Situation and Future Prospects of Near-Zero Energy Architecture
Japan appears somewhat behind the times compared to the most advanced buildings seen in the US, Europe, and other Asian counties; however, near-zero energy buildings have achieved a significant reduction in energy consumption compared to standard office buildings.
Particularly after the 2011 earthquake, energy consumption has been decreasing in Japan as a result of growing awareness of energy conservation, which has raised expectations on the advancement of ZEBs. On the other hand, Japan's installed renewable energy capacity is lower than in other nations. The promotion of renewable energy will be a key to the success of ZEB objectives in future Japan.
Edit by Junko Edahiro