JFS "Local Well-Being" Project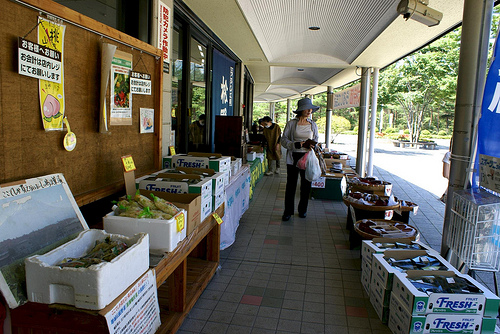 Image by icoro Some Rights Reserved.
Japan for Sustainability launched its Local Well-Being Project in April 2013
One of key problems today is that the pursuit of growth is structurally embedded into our very economy and society, as shown with the world's excessive attention to economic growth indicators. At the same time, more and more people are realizing that focusing solely on the indicator of economic scale, gross domestic product (GDP), is one of the underlying causes of current problems. Japan and the other nations in the world are actively working -- internationally and nationally, and at local and municipal levels -- to create indicators other than GDP, such as indicators to measure well-being, or true affluence.
JFS's Local Well-Being Project, which in 2013 is funded by the Hitachi Environment Foundation, focuses on local activities -- the core of sustainability -- and introduces new indicator-making activities used by municipalities at home and abroad. Through the project, JFS is researching how the economic standpoint, which is inevitable for local sustainability, is measured and evaluated in processes for creating local well-being indicators, collecting knowledge from experts about the necessary viewpoints of each municipality toward sustainability in the twenty-first century, and presenting a framework for creating meaningful indicators for municipalities to use.
For further description about this project, see the following article.
JFS's Newest Challenge: The "Local Well-Being" Project
Interviews
Interview with Helena Norberg-Hodge for JFS's "Local Well-being" Project Part I

Interview with Helena Norberg-Hodge for JFS's "Local Well-being" Project Part II

Japanese Municipalities' Indicator-Making Activities
Events
Open Seminar Featuring the Gross Arakawa Happiness (GAH)
Symposium: Thinking about Happiness at the Local Level
This information is provided with a grant from Hitachi Environment Foundation.