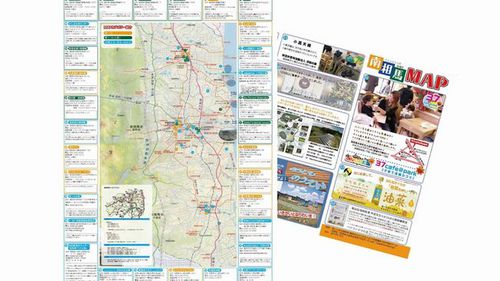 Copyright JKSK Yui-Yui Project All Rights Reserved.
Tohoku Fukko Nikki (Tohoku Reconstruction Diary), a weekly article in the Tokyo Shimbun, delivers news and stories on reconstruction efforts in the communities devastated by the 2011 earthquake and tsunami. The article is submitted by the JKSK Yui-Yui Project, an initiative to support victims of the 2011 disaster by the non-profit organization JKSK Empowering Women Empowering Society. This month, Japan for Sustainability introduces an article, published January 16, 2015, about a project focused on psychological and emotional recovery and on inspiring people to translate their ambitions for reconstruction into real action.
The JKSK Yui-Yui Project conducted a series of Minamisoma Mental Health Course workshops from June to December in 2014. Participants learned about stress management, teamwork management, and project design in four lectures by instructors Junko Owada, CEO of JKSK, and Yumiko Kawanishi, director of JKSK. Participants were then engaged in an assignment to put their study into practice for two months. In the last workshop of the course on December 20, 2014, they gave presentations on their activities, which I attended from Tokyo.
Participants were mainly women living in communities devastated by the earthquake and the nuclear accident. The course came at a time when they had experienced an extensive period of emotional difficulty and depression, and were gradually coming to feel that they should do something for the future, and not stay passive. For a while at the beginning of the task work, they struggled to find direction. However, step by step, they started to find a way "to take action for what we need" and "to do what we can."
One team started making their own map of Minamisoma showing the charms of the town in detail based on information they had collected. They themselves wanted to know their community more closely and also share it with people from other places. Another team presented a plan for a series of workshops in which members of the team became instructors on topics they knew well, such as cooking and yoga, to cheer up people who were affected by the disaster.
I was impressed by some of the comments in the presentations, such as, "It's important to express in words what I think. Without expressing myself, I can't change," "I was so happy when I received sympathy for the strong feelings I was having," and "It felt comfortable trying new ideas here, even though they might fail." The comments showed the growth of each member and a strong feeling of solidarity between participants.
Each initiative presented may turn out to be only a flickering flame, but it may also grow to become a priming for reconstruction and recovering of Minamisoma. I watched the participants as they went through a process of thinking deeply about the issues, discussing earnestly among one another, building consensus as a result, and moving their ideas into action. Their passion and strong membership were very impressive. I remembered the old fable of the hummingbird and the wildfire, passed down among the Quechua people of South America. Responding to the other wild animals who laughed and discouraged his effort to put out the fire by carrying water with his beak, the hummingbird said, "I'm doing what I can."
Osamu Koyama, observer in the Minamisoma Mental Health Course