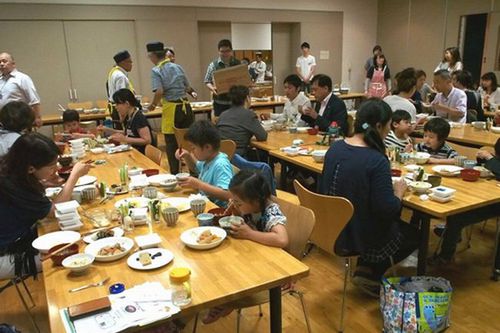 Image photo
A citizens' group, the Kodomo-Shokudo Safety and Security Improvement Committee, announced in April 2018, that at least 2,286 "kodomo-shokudo" (cafeterias that provide free or reduced-price meals to children) have been set up throughout Japan as a part of efforts to address child poverty. This figure was based on a survey conducted between January and March 2018 through social welfare councils and other entities in the country's prefectures.
The term kodomo-shokudo first appeared in 2012. According to the Asahi Shimbun newspaper, as of the end of May 2016, the number of such cafeterias was at least 319 in Japan. Since then, in less than two years, the number increased by approximately 2,000.
The Committee was established by members of the executive committee of a kodomo-shokudo promotion tour -- a nationwide tour launched in 2016 to expand people's understanding of such cafeterias -- with the aim of addressing challenges that were revealed through the tour. Based on the survey, the Committee concluded that these cafeterias have started to shift from being perceived as "special places operated by special people" to local places that are accessible to many people.
The group aims to make such cafeterias more widely-accepted and an essential part of community development, and hopes that not only children but also adults will visit the cafeterias, where children and adults can have positive interactions with each other.