JFS Newsletter No.187 (March 2018)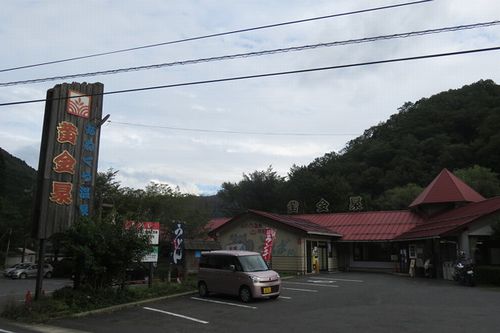 Hot spring resort in Nishiawakura
Photo by Kinchan Some Rights Reserved.
The February 2018 issue of the JFS Newsletter reported on a Japanese village's initiative under the title "Nishiawakura's Initiative for Self-Dependence Attracting Motivated Young People to Migrate to the Village and Start Business." In Nishiawakura, various activities have been launched and expanded, building upon the "Initiative with a 100-year Vision of Forests" that was organized in 2008. As a result, people who have moved into the village from other areas now account for nine percent of its population, and many entrepreneurs are playing a lively part in the village. In this month's article, we introduce the village's efforts to expand its initiative further, from natural capital to social and economic capital, while aiming for self-sufficiency in energy.
Efforts for Full Self-Sufficiency in Energy
Nishiawakura has three hot-springs resorts. Together, they once used a total of 213,000 liters of kerosene a year in boilers to heat the spring water. Now, wood boilers are used and about 80 percent of the kerosene has been replaced with firewood -- low-quality wood with little commercial value -- from 5,500 hectares of forest in the village. A little over 10 million yen (about U.S.$88,500) used to flow out of the village each year as kerosene costs, but it now circulates within the village. The use of firewood, which is cheaper than kerosene, is also favorable to the three hot-springs facilities. They can save 2 million yen (about U.S.$17,700) in fuel costs annually.
In an effort to create splendid 100-year-old forests, the village cuts trees to thin the forests and improves roads for forest work. Two out of 10 felled logs are sold as good wood on the market, three are sold as plywood material, and five are low-quality wood with no commercial value. The low-quality logs are often left where they were cut in the forests because of high transportation costs. In some cases, they are processed into woodchips, but the price of woodchips has been suppressed by competition with inexpensive imported wood. Thus, moving logs from forests to make woodchips incurs a loss.
Faced with that, Nishiawakura has been promoting the use of low-quality wood as fuel, thinking it is best to utilize such wood within the village. The main driver of these efforts is Kohei Izutsu who moved in the village in 2014. He established Sonraku Energy Inc., which promotes practical use of wood biomass by managing a firewood factory and coordinating the introduction of wood boilers. The company also conducts surveys and shares information via social media. In 2015, he reopened a hot-springs resort, Awakura Onsen Motoyu, which had been closed. Sonraku Energy's website says, "We are selling 'heat.' We promote the use of biomass as a means to achieve our four objectives: fuel cost reduction, stopping the outflow of money from the village, supporting forestry and combating climate change. "
Takahiro Ueyama of the village office says, "We are trying to utilize woodchips generated in the lumber sawing process, too. We are going to install woodchip boilers and underground pipelines to provide hot water to various facilities in the village, such as a nursery school under construction, the village office which will be built with wood two years from now, the elementary and junior high schools, senior-care facilities and clinics. This is a centralized district heat-supply system that will manage and control the heating and hot-water supply of individual facilities. The construction of this system got started this year and is scheduled to be completed in 2020. Upon completion, about 1,000 tons of wood waste will be additionally utilized. In this way, we are going to establish a scheme that will expand wood use in a cascading manner to utilize trees in all of the village's forests. It will be completed soon." The district heat-supply system is estimated to cover almost 40 percent of the heat demand in the village.
In addition, Nishiawakura generates electricity using water power. "Well-managed forests serve for keeping the volume of river water stable, which makes it feasible to generate electricity using water power," he says. The village operates two hydraulic power plants of 290 and 5 kilowatts, respectively, and plans to establish one more, of 199 kilowatts, to begin operation from around 2020.
Thanks to the Feed-in Tariff Scheme, the 290-kilowatt plant earns an income of about 70 million yen (about U.S.$ 619,000) a year selling electricity. Newly planned 199-kilowatt plant is expected to earn 50 million yen (about U.S.$442,000). Ueyama says, "These two plants will earn almost the same amount as the village's tax revenue which amounts to about 130 million yen (about U.S.$1.15 million). Hydraulic power generation costs little after stable operation is achieved. Twenty-four-hour operation is not possible from solar or wind power generation but it is from water power generation. The equipment efficiency is thereby as high as 86 or 90 percent in hydraulic power generation."
At present, nearly 40 percent of regional power demand is supplied from local energy sources in Nishiawakura. When the new plant starts operation, the rate will increase to 70 percent.
Izutsu of Sonraku Energy Inc. says, "There are two types of energy suppliers: mega power suppliers operating large-scale solar, wind or biomass power generation, and local power suppliers featuring local unique energy sources. The latter are increasing in number. Our project aims for the third type: local conglomerate or local infrastructure which supplies renewable energy with an eye to local tourism and welfare services needed by the community. Focusing on 'local' to the bone, we will run various businesses within the local economy."
Forest Management Also Evolving
Under the Initiative with a 100-year Vision of Forests, the wood supply will not be sufficient for growing wood demand due to successful product development and marketing by the Morinogakko project. Ueyama says, "The village office negotiates with forest owners to entrust forest management to the forestry cooperative and provide Morinogakko with wood from their forests. The village office, however, has difficulty providing these services promptly. Thus, in October 2017, a private business, 'Hyakumori,' was launched under a comprehensive consignment contract to provide forest management services for the village office. The business will be run by young people moving in from Tokyo, former forestry cooperative workers, people who want to work in the forest to maximize the value of forest resources and other like-minded people. We expect the private venture to work in place of the government, which has limited capacity and speed, and to launch various new schemes."
Another project involves collecting forest data. The village office manages each owner's forests by lot number, using the Geographic Information System (GIS). In addition to that, an airplane equipped with a laser was used last year to investigate the forest, beaming with a density of four points per square meter of forest to detect types and dimensions of trees. This makes it possible to ascertain, for example, that person A owns forest lot B with X-many trees of Japanese cedar and Y-many trees of Japanese cypress, whose dimensions are also known. Three-dimensional topographic maps and accident records are also available. We can thereby find the best places to build logging roads.
Based on these collected data, the village promotes sustainable forestation. The effort to develop a 100-year-old forest also needs to be economically sustainable. "It is expected that thinning the forests by itself will result in no trees to thin in about 2060. Therefore, to function as a commercial forest, where trees grow fast, we should cut only mature trees and plant new trees."
In the case of cedar trees, they cut mature trees in 8 hectares of forest, thin trees in 40 hectares and cut trees selectively in 3 hectares of forest. If they continue with this system, the trees will be of an equalized age by about 2060. In Nishiawakura, such a model is already under development. They are working according to a twenty-year plan that determines where to clear-cut, thin or cut selectively. Equalizing the trees' ages can make forestry economically viable, but it is also a national issue. Ueyama says, "If our model proves successful, it can be applied in other regions, so that is what we are trying to achieve in Nishiawakura."
From Natural Capital to Social and Economic Capital
In Nishiawakura, abundant forest resources are used to bring out the value in the natural capital or add value to it. "Nine years have passed since the establishment of the Initiative with a 100-year Vision of Forests, and we are doing well," says Ueyama. In the village, there are now 31 local ventures, six of which are independently profitable businesses. These ventures create local employment and generate tax revenues.
The village thinks that this undertaking should not be limited to the region but extended to the whole nation through cooperation with other like-minded regions. In September 2016, it established the "Local Venture Initiative" along with a non-profit organization called ETIC. to develop and nurture entrepreneurial leaders who can create a new local economy. Now 10 municipalities are working together on the initiative.
In Nishiawakura, starting from initiatives focusing on natural capital such as utilization of forest resources, other kinds of ventures have begun to be launched. More and more people are getting involved in social capital services such as guest houses, Japanese sake catering bars, gourmet game cuisine, Montessori education, midwifery and elder care. Ueyama says, "Over the next 10 years, it will be important to take note of such movements. The Nishiawakura vision is about creating a quality countryside by 2058, so we have focused on natural capital, and it is leading to progress in social capital. Next, we would like to develop initiatives to increase economic capital, and enrich our economic foundation."
The regional revitalization promotion grants offered by the Japanese government will end in fiscal 2020. Nishiawakura which uses the grant program for local ventures will have to prepare funds by itself from fiscal 2021. The village considers the hometown tax payment program one option, but wonders about other systems by which the village can collect funds internationally beyond the bounds of region or nation. It is beginning to investigate a new system called Initial Coin Offering (ICO) in cooperation with private businesses that are familiar with Bitcoin or Blockchain technology. It will examine the possibility of a municipal ICO as a new financial resource.
In this way, Nishiawakura is promoting new initiatives one after another. Ueyama says, "Schemes by NPOs and private businesses are very informative." Reinforcing the foundations of its forest and energy, the village is attracting highly motivated incomers and entrepreneurs while striving to manage the village in an absolutely new way. This fascinating village has us mesmerized.

Written by Junko Edahiro