JFS Newsletter No.190 (June 2018)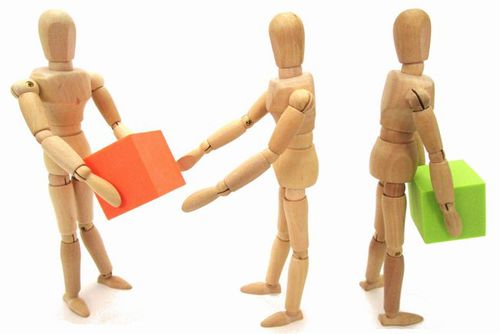 Image by bBear.
The JFS newsletter has introduced a selected series of examples of good companies in Japan, referring to the book "Jizoku Kano-na Shihon Shugi" ("Sustainable Capitalism," written in Japanese) by Kazuhiro Arai, director and asset manager of Kamakura Toshin, a Japanese investment company. In the final article of this series, we introduce other good companies that were not included in the categories we have introduced thus far.
---
With the Government on Its Side: The Yamato Group
In 2011 when the Great East Japan Earthquake occurred, the Yamato Group, centered around Yamato Transport Co., a major parcel-delivery company in Japan, helped its employees who wished to provide voluntary aid work to support the affected area.
Immediately after the earthquake, employees working in the affected area delivered relief supplies, which were arriving one after another, on their own initiative. In spite of a gasoline shortage, they delivered parcels unrelated to their business operation using their company's trucks. Meanwhile, the headquarters immediately organized volunteers to cooperate in delivering relief supplies, and, in collaboration with the Self-Defense Forces, let its employees continue to deliver supplies as part of their routine work.
The group also lobbied the government to use all of the group's donations for specific purposes. As soon as the earthquake occurred, it decided to donate 10 yen (about US$0.09) per parcel delivered. The total amount came to about 14.2 billion yen (US$126 million) in 2011, accounting for 40 percent of its annual profit. Direct donations, however, are taxable, so Makoto Kigawa, then president, negotiated with the Ministry of Finance to make the group's donation tax exempt as an exception.
At first, the ministry frowned on the idea, though it understood the group's aim. Nonetheless, Kigawa continued negotiating persistently. Finally, the ministry created a tax-free donation system by devising a donation scheme. It worked like this: the Yamato Group would donate money to a newly-established public interest incorporated foundation, then the foundation would donate the money from Yamato and ordinary citizens to organizations needing aid, to be selected by a third-party panel. Kigawa explained the situation on his own initiative and successfully gained understanding from corporate investors at home and abroad.
Making use of its accumulated know-how in parcel delivery, the group has recently been cooperating with many municipalities in the fields of safety confirmation/monitoring systems for the elderly and shopping support systems for depopulated areas.
Forsaking Profits: Cybozu Inc.
Cybozu develops and sells groupware that provides many services by itself, including mail service, schedule management and message board services. The company has hammered out a policy to put social reinvestment above profit. For that purpose, the company declared it would not make a profit. This came as quite a shock to its stakeholders. The company takes the stance that it will not worry about a fall in its stock price, but expects those who empathize with this policy to invest in the company.
In 2006 when Yoshihisa Aono, the current president, assumed office, the company was having problems with its work schedule, which included weekends and midnight work on a routine basis. This resulted in a 28 percent employee turnover. Aono planned to offer various workstyles and personnel systems according to the needs of individual employees. He continuously established new schemes including a childcare leave scheme and choices over each worker's own work hours. The president himself set an example by taking childcare leave. As a result, turnover decreased to four percent.
Making good use of such experiences, the company reinvested its profit into social activities such as workstyle education, for example, producing cartoon films over working mothers' difficulties and how to improve workstyles.
Recycling Accomplished by Workers with Disabilities: FP Corporation
FP Corporation manufactures and sells simple food containers such as foam trays for supermarkets and delicatessen shops. In addition, the company has developed a unique recycling system and technology with which it collects used food containers when delivering its products, and recycles foam trays, transparent plastic containers and PET bottles.
The company and its group companies employ about 400 workers with disabilities as regular workers. The ratio of disabled to all workers there is 14.56 percent, and three out of four of the workers with disabilities are severely disabled, yet they provide the power to run the recycling process. Hisao Katsuta, president of a special affiliate of the company, says that he waits for workers with disabilities to make progress, and that even if they have no adaptable potential now, they will become able workers if he maintains his patience.
Voluminous foam trays are costly if transported a long distance for collection. To reduce transportation costs, the company has established recycling plants around the country and hires people with disabilities locally, aiming for mutual development with local communities.
---
In this article we have introduced three examples of "good companies": one that challenged the national government, negotiating for support to disaster-affected areas; one that is striving to address nationwide issues concerning workstyles; and one that actively employs people with disabilities as a primary workforce.
Finally, we would like to introduce "happo-yoshi" (eightfold satisfaction), a management style advocated by Kazuhiro Arai in his book.
The concept of "happo-yoshi" combines the merits of traditional Japanese business ethics, commonly referred to as "sampo-yoshi" (triple satisfaction) with the Western concept of creating shared value (CSV). "Sampo-yoshi" was the business motto of the merchants of Omi (present-day Shiga Prefecture) during the Edo period and since, which focused on benefiting three parties, namely the seller, buyer and society. It embraces the view that business should benefit both sellers and buyers, and that the products should be useful to society as a whole.
Creating shared value (CSV), on the other hand, is a framework for creating economic value while simultaneously addressing social needs and challenges through business activities. Since both CSV and "sampo-yoshi" aim to reconsider management styles that seek only maximum profits, they lead in a similar direction.
The eight parties in "happo-yoshi" are corporate managers, employees, suppliers/creditors, shareholders, consumers, communities, society and the nation. When "sampo-yoshi" was expanded to "happo-yoshi," significant attention was given to the finite nature of natural resources. Natural resources, or the "stock" of the earth, have greatly decreased while capitalism infinitely pursues wealth with a focus on "flow." The more efficiently capitalism works, the more resources will be lost in the future.
To achieve lasting business activities, companies need to continue their operations while preventing the earth from becoming spent. Thus, they should take a wider view of their stakeholders, with an eye on the earth environment and the whole world, in addition to the stakeholders defined by "sampo-yoshi" and CSV. That's why "happo-yoshi" includes society and the nation.
A management style that creates shared value for eight parties, namely corporate managers, employees, suppliers/creditors, shareholders, consumers, communities, society and the nation, and makes all these parties happy -- it sounds like a dream. The "good companies" introduced in this series, however, are realizing such "happo-yoshi." We hope that the number of these unique "good companies" will continue to increase in the future.
'Good Companies in Japan' (Article No. 1): Valuing Employee Happiness and Trust
https://www.japanfs.org/en/news/archives/news_id035984.html
'Good Companies in Japan' (Article No. 2): Seeking 'Happiness' for All Stakeholders
https://www.japanfs.org/en/news/archives/news_id036022.html
'Good Companies in Japan' (Article No.3): Seeking Ways to Develop Societal Contribution along with Core Business
https://www.japanfs.org/en/news/archives/news_id036062.html

Edited by Noriko Sakamoto