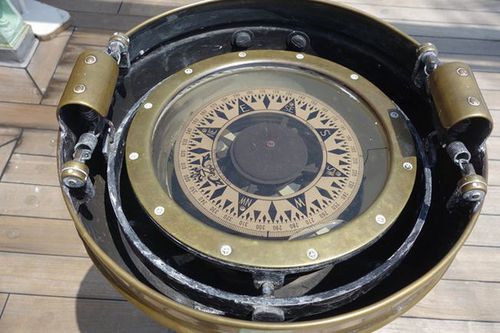 Image by Rubber Soul Some Rights Reserved.
The Government of Japan announced on Dec. 22, 2016, its establishment of guidelines for Japan's implementation of the Sustainable Development Goals (SDGs). To comprehensively and effectively promote the SDGs, it established the SDGs Promotion Headquarters, chaired by the Prime Minister and having as its members all ministers in the Cabinet Office. This article introduces the guidelines and reactions from citizen groups.
The guidelines were established based on citizen input and dialogue with a wide range of stakeholders, and declared as a national strategy to address key challenges as part of the United Nations 2030 Agenda for Sustainable Development.
The guidelines were set forth enabling the government to work closely with the relevant administrative bodies, to cooperate with stakeholders from various industries in order to consistently and effectively mobilize broad measures and resources. They are summarized below:
---
Vision
With our vision of "becoming a leader toward a future where improvements are made in an integrated manner in a sustainable, strong and inclusive economy, society and environment," we will strive to become a role model for the world by undertaking initiatives through both domestic implementation and international cooperation.
Priority issues
SDGs goals and targets have been adapted to meet the unique situations in Japan, in terms of eight priority issues to focus on, and corresponding to the five Ps listed in the 2030 Agenda.
People
Promote the active involvement of all members of society.
Achieve good health and longevity.
Prosperity
Create growth markets, rejuvenate local economies, and innovate in science and technology.
Keep the homeland sustainable and resilient, and provide quality infrastructure.
Planet
Promote energy conservation, renewable energy, climate change countermeasures, and a circular economy.
Conserve the environment, including biodiversity, forests, and oceans.
Peace
Achieve a peaceful, safe, and secure society.
Partnership
Adopt frameworks and measures for promoting SDGs implementation.
Key implementation principles
Five key principles have been laid out for addressing the priority issues.
Universality
Make efforts effective by aligning domestic implementation and international cooperation.
Inclusion
"Leave no one behind" and focus on vulnerable people. As a guiding principle for development and cooperation, security should be ensured for all people.
Participation
It is crucial to have all stakeholders and interested parties participate in addressing the issues.
Integrity
Recognize the interrelationships and synergies among economy, society and environment in order to seek integrative solutions.
Transparency and accountability
Periodical evaluation and disclosure of progress of government initiatives should be the basis for new measures or amending existing ones.
Follow up review
Japan will participate in a voluntary review under the 2017 session of the UN High-Level Political Forum (HLPF) on Sustainable Development. In preparation for the next HLPF among national leaders, the progress of initial measures will be reviewed and amended by the year 2019, and further reviews will be carried out at least every four years from then on.
---
The SDGs Civil Society Network, a network of non-governmental and non-profit organizations working to achieve the SDGs, has welcomed the guidelines as Japan's first step toward the SDGs and a sustainable society free of poverty, and hopes to see the initiative expand in the future. The network also pleased that the guidelines were developed through the discussions of the diverse entities that participated in the SDGs Promotion Roundtable, including NGOs, NPOs, academia, private businesses, labor unions, international organizations and others.
While it is crucial that diverse sectors participate to ensure implementation of measures and policies in accordance with the guidelines, the network points out that it will require some trial and error approaches toward the goals. The key to accelerate the transformation into a sustainable society, the network says, is cooperation among governments, civil society and the private sector.