JFS Newsletter No.182 (October 2017)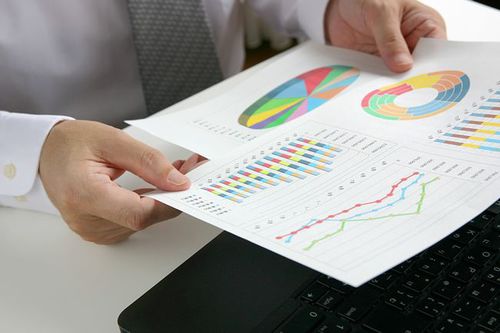 Image by akizou.
In recent years, there has been a worldwide trend to rely not only on Gross Domestic Product (GDP) to measure progress, but also try to measure things like social progress, well-being, and true affluence. One such example is Bhutan's indicator of Gross National Happiness (GNH). In Japan, at least 22 local governments have developed their own well-being indicators.
Creating Happier Communities: Over 22 Local Governments in Japan Preparing a "Happiness Index" to Measure Progress
https://www.japanfs.org/en/news/archives/news_id032301.html
What motivated these municipalities start initiatives to establish their own well-being indicators? How do they conduct their surveys? In this JFS Newsletter, we introduce parts of an ESRI Research Note entitled "Initiatives of Municipalities on Social Indicators," published in March 2017 by the Economic and Social Research Institute (ESRI) of the Cabinet Office of the Government of Japan.
ESRI Research Note "Initiatives of Municipalities on Social Indicators"
http://www.esri.go.jp/jp/archive/e_rnote/e_rnote030/e_rnote030.pdf (in Japanese only)
---
The ESRI Research Note introduces social indicators developed by five local governments that include indicators of well-being: the two municipalities of Arakawa City in Tokyo and Nagakute City in Aichi Prefecture, and the three prefectures of Kyoto, Fukuoka, and Mie. Each of these indicators has its own unique characteristics.
Similarities of Five Municipalities
While each is unique, these five municipalities' social indicator initiatives also have similarities. For example, the leadership exercised by the heads of the local governments played a major role in the launch of these initiatives. In addition, all of the governments measure the sense of well-being and other parameters by conducting awareness surveys (questionnaire surveys). One uses statistical data as well as awareness surveys. The surveys ask questions not only about people's happiness but also local issues, such as safety and child rearing.
Most of the awareness surveys were targeted 4,000 to 5,000 residents. The survey results revealed local characteristics, but did not show any major changes in year to year.
Regarding the use of the indicators, some are used as a tool to identify policy issues. At the prefectural level (Kyoto, Fukuoka, and Mie), governments tend to use them to confirm the progress and directions of comprehensive plans. At the municipal level (Arakawa City and Nagakute City), governments tend to use them in individual programs.
Next, we introduce the initiatives of each local government, focusing on key features of each one.
Arakawa City in Tokyo: Gross Arakawa Happiness (GAH)
Arakawa City started its Gross Arakawa Happiness (GAH) initiative in 2004, the earliest of local governments examined. Under the philosophy of the mayor, that "the ultimate purpose of basic municipalities (cities, towns, villages, and special wards) is the happiness of the residents," Arakawa has created an internal domain (program area) based on the principle that "Our government is a system to make its citizens happy."
In developing its indicators, Arakawa created an expert study group and a working group of city staff. The working group drafted the indicators, and they were then reviewed by the GAH Study Group, which consisted of experts, senior city staff, and members of the Research Institute of Local Government by Arakawa City (RILAC), a local think tank.
Analysis of the research showed that the people's sense of "safety and security" was low. The city then examined which type of respondents scored low in this area, and made use of the findings. For example, it implemented a disaster prevention program for those people.
Moreover, the city sees the GAH initiative as having an action-oriented dimension. It holds community gatherings when the reports on well-being indicators are released and explains the contents, under the idea that it is important for citizens to think about their own well-being.
Nagakute City in Aichi Prefecture: Nagakute's Well-being Yardstick Initiative
Nagakute City in Aichi Prefecture has been promoting the "Nagakute Well-being Yardstick Initiative," based on the ideas that the role of city government is to promote social welfare (interpreted as well-being), and that the city in Japan with the best social welfare will also be the happiest city.
A key feature of Nagakute's initiatives is the importance placed on citizen participation, so the city is creating new systems for citizens to initiate their own actions. In other local governments, city officials typically play a central role in considering what is to be studied (for indicators), but in Nagakute, citizens who have come forward to participate and work together with city staff to develop the surveys. This collaborative approach to survey design is one of the key features of Nagakute's approach.
The city established the Nagakute Team for Surveying Well-being in 2013 to plan and implement the survey and analyze the results, and then in 2015 the Nagakute Team for Promoting Happiness to share the research results with citizens. Both teams have been actively engaged in their activities.
Kyoto Prefecture: Tomorrow's Kyoto, Kyoto Index
Kyoto Prefecture adopted a government initiative called "Tomorrow's Kyoto" in 2011 to create Kyoto as a city of promise, where everyone can experience happiness. The Kyoto Index was developed to confirm the direction of the long-term vision and to manage progress with medium-term plans for the initiative.
One of the features of the Kyoto Index is to utilize statistical data* in addition to awareness surveys. In September every year, the prefectural assembly reviews a benchmark report, with reports on the implementation of "Tomorrow's Kyoto" and updates on progress with the index.
Note: Statistical data here include parameters such as unemployment rates and the number of recognized bullying cases.
The Kyoto Index does not aim to appraise the degree of well-being, but rather to check progress toward the long-term vision, so it does not involve direct questions on the sense of well-being. However, it does include questions such as "Do you have a dream or goal you want to fulfill?" and "Do you want to continue living in Kyoto?"
Fukuoka Prefecture: Commission on Measuring Well-being
On the initiative of the governor of Fukuoka Prefecture, in fiscal 2011 the prefecture laid out a target of ranking top in Japan in the well-being of its residents. Along with this, the prefecture established the Commission on Measuring Well-being and launched a residents' awareness survey about the sense of well-being in the same year.
The commission's members were diverse in age, gender and region, and consist of experts in key fields for discussing well-being, such as economy and employment, education, women, child-care, health and longevity, housing and the environment, and connection. Three meetings have been held so far, with the participation of university students and representatives of academic and business communities and non-profit organizations (NPOs).
Some municipal governments also conduct surveys using the same parameters as Fukuoka Prefecture's awareness survey.
Mie Prefecture: Mie Residents' Power Vision
Mie Prefecture's governor took the leadership in stating the aim of making "Mie Prefecture the best place in Japan for residents to feel a sense of well-being" in a policy on prefectural government management in fiscal 2011. The long-term strategic plan mentions the Mie Residents' Power Vision, with the basic principle of achieving that aim through the power of the prefecture's residents.
Mie Prefecture also conducts a residents' awareness survey. It targets about 10,000 residents, much larger than the 4,000 and 5,000 typical of other local governments' surveys. (Mie's version is large in order to be consistent with its past surveys.)
Survey results are used to track trends in the sense of well-being in the different policy areas of Mie Residents' Power Vision, and they serve as a basis for discussions about policies.
The survey results showed that things like family, marriage, and having children are closely tied to the sense of well-being in Mie Prefecture. Based on the results, the prefecture is working on enhancing family education. The impacts of the Ise-Shima Summit of G7 countries in 2016 are thought to be among the reasons for an improved sense of well-being in the Ise-Shima and Higashi Kishu areas. Based on this observation, the prefecture has been planning post-summit initiatives and other projects, making use of the trends in indicators obtained from the survey results.
Conclusion
One of the findings of this ESRI study is that it is essential to consider local characteristics when developing well-being indicators. For example, the city of Arakawa (actually, a ward of metropolitan Tokyo) was a pioneer in well-being indicators, and dispatched some of its own staff to learn from Bhutan at a time when there were not yet many examples in Japan. However, Arakawa found that it was not possible to apply Bhutan's approaches back in Japan without local adaptation. The city realized that indicators had to be developed for Arakawa based on its own local characteristics.
Each community has its own circumstances and background. If the indicators are to be used to identify local issues and track progress of an overall plan, the parameters for the indicators will vary from community to community. An important observation of this study is that all parameters for the indicators and awareness surveys examined by ESRI contain consideration of local characteristics.
---
Will this movement of developing well-being indicators based on local characteristics continue among municipalities? In the future, JFS will continue reporting on the trends of municipalities' well-being indicators in Japan.
Reference: ESRI Research Note:
"Initiatives of Municipalities on Social Indicators"

Authored by:
Ayako Ishida, Economic and Social Research Institute, Cabinet Office Kyoko Ichikawa, Economic and Social Research Institute, Cabinet Office

JFS article written and edited by Naoko Niitsu

Note: This article was adapted from the "ESRI Research Note" for the JFS Newsletter. Views expressed are not those of the Economic and Social Research Institute, the Cabinet Office, or theGovernment of Japan.