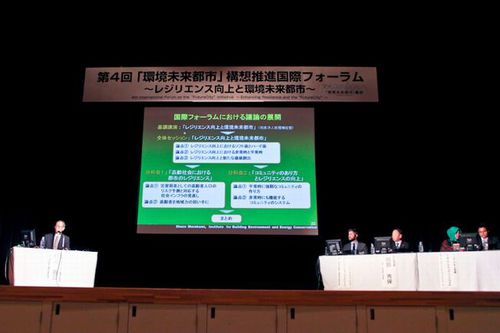 Japan's Cabinet Office and Cabinet Secretariat held the Fourth "FutureCity" Initiative International Forum in Higashimatsushima, Miyagi Prefecture, on December 6, 2014. This international forum aims at increasing understanding and expanding support of the initiative, sharing leading case studies from Japan and the world, and building and strengthening an international network.
The keynote speakers were the Danish Ambassador to Japan, A. Carsten Damsgaard, and Holger Schou Rasmussen, the Mayor of Lolland municipality, Denmark, a country with which Higashimatsushima has a close relationship. After the keynote speeches, seven guest speakers from overseas and Japan exchanged opinions and shared case studies and challenges from their countries, focusing on the forum's main theme of improving resilience and the "FutureCity" Initiative. About 250 people from Japan and abroad participated in the forum, which garnered significant attention.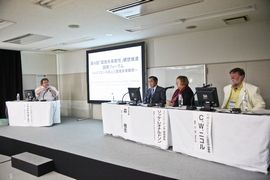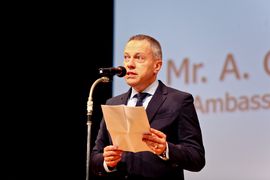 The Cabinet Office and Cabinet Secretariat have taken the lead on the "FutureCity" Initiative since fiscal 2011, and eleven cities have been designated as Future Cities thus far. In fiscal 2014, the initiative released estimated economic impacts on surrounding areas from the cities' initiatives. On February 8, 2015, the Future City Initiative (FCI) International Forum was held in Johor Bahru, Malaysia. The initiative continues to cover efforts of the cities, focusing on outstanding individuals in the field, and will post these stories on its website under the heading Ways to Make Cities Sustainable.