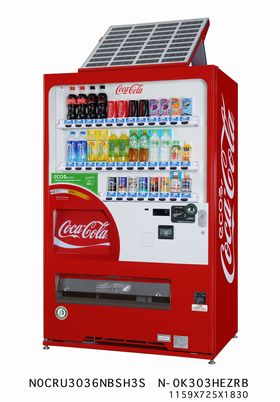 Copyright Coca-Cola Japan

In March 2010, Coca-Cola System in Japan, which consists of Coca-Cola Japan and 12 bottling partners, began to install vending machines equipped with a solar panel mounted on top. This new model, called "ecoru/Solar", can provide night time lighting with no energy consumption with its function of solar panel.
In addition, the model uses LED lighting for product display in order to further improve energy-saving performance. It is also equipped with the same heat pump design as existing eco-friendly vending machines, and it uses a HFC-free refrigerant and vacuum insulation panels.
Coca-Cola System in Japan intends to install about 1,500 "ecoru/Solar" vending machines across the country by the end of 2010. With its international business slogan, "Live Positively - Make a positive difference in the world", the company has been performing various actions in each branch of its business in order to move toward sustainable growth with society.
Posted: 2010/06/10 06:00:15 AM