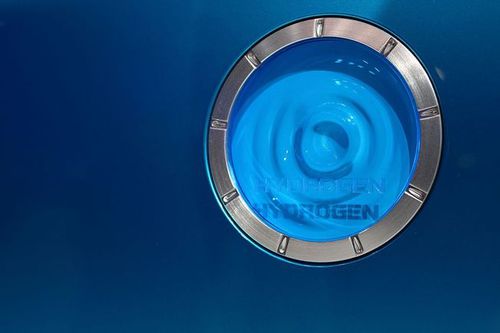 Image by Maurizio Pesce Some Rights Reserved.
The Japanese government formulated on Dec. 26, 2017, a basic strategy for promoting hydrogen use and becoming a world-leading hydrogen-based society. The strategy, which includes a future vision for the year 2050 and an action plan through 2030, seeks to reduce the cost of carbon-free hydrogen to that of conventional fuels, thus leading the global push toward carbon neutrality.
The strategy calls for establishing a commercial-scale hydrogen supply chain that will see about 300,000 tons of hydrogen purchased annually for 30 yen/Nm3 (about US 26 cents), less than one-third its current cost, by 2030, and as low as 20 yen (about US 18 cents) beyond that. Renewable energy and untapped energy sources from abroad will be utilized to achieve these targets.
The strategy also aims to put hydrogen-generated electricity into commercial use at a cost of 17 yen/kWh (about US 15 cents) by 2030, using about 300,000 tons of hydrogen annually (at a generation capacity of one million kilowatts); the goal thereafter is to expand these to five million and then up to ten million tons (15 million to 30 million kilowatts), at a cost of 12 yen/kWh (about US 11 cents).
Presently, about 2,000 fuel cell vehicles are on the road in Japan and the government intends to increase the number to 800,000 by 2030, simultaneously increasing the 100 hydrogen fuel stations to 900. It also aims to ramp up Ene Farm residential fuel cell units from 220,000 units to 5.3 million units by 2030.