JFS Newsletter No.181 (September 2017)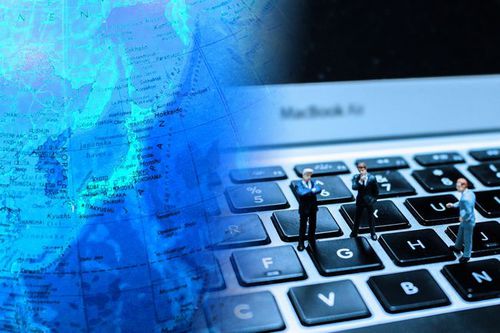 Image by hamupan.
To launch discussions on the nation's Strategic Energy Plan, Japan's Agency for Natural Resources and Energy held a meeting of the Strategic Policy Committee of the Advisory Committee for Natural Resources and Energy on August 9, 2017. To determine the future directions of long-term energy policies based on energy-related forecasts for 2050, the Round Table for Studying Energy Situations was newly established by the Minister of Economy, Trade and Industry, and I joined the Round Table as a member.
In this issue, I'd like to share with JFS Newsletter readers some of my comments at meetings as a participant in the Round Table, which serves as a platform to discuss energy policy for implementing the Paris Agreement.
Roles of Strategic Policy Committee and Round Table
Japan's Basic Act on Energy Policy requires the establishment of a "Basic Energy Plan" (more commonly referred to as the "Strategic Energy Plan") and reviewing it every three years. The 18-member Strategic Policy Committee is in charge of the reviews. The current discussions are happening because three years have passed since the formulation of the current Strategic Energy Plan in 2014.
Committee member list and the materials distributed at the meeting (Japanese only)
http://www.enecho.meti.go.jp/committee/council/basic_policy_subcommittee/021/
Minutes and streaming video (Japanese only)
http://www.enecho.meti.go.jp/committee/council/basic_policy_subcommittee/
As stated above, the function of Strategic Policy Committee is to focus on the realization of the Strategic Energy Plan and continue discussions on selected issues. On the other hand, the Round Table I participate in plays a role in starting to examine and discuss energy topics a bit further into the future.
From the website of Agency for Natural Resources and Energy



In addition, under the Plan for Global Warming Countermeasures based on the Paris Agreement, Japan decided to aim at achieving an 80% reduction in existing greenhouse gas emissions by 2050 as a long-term goal. Japan should achieve this goal under the fair and effective international frameworks for the agreement in which all major countries participate, while leading the globe in encouraging major greenhouse gas emitting countries to engage in reduction efforts and balancing global warming countermeasures, taking into account both their technical capabilities and the need for economic growth.


However, such an ambitious goal may be difficult to achieve if we only continue current efforts. To overcome this challenge, Japan needs to achieve technological innovations and reduce emissions totals through international contributions. To this end, METI [Ministry of Economy, Trade and Industry] will newly establish a Round Table for Studying Energy Situations under the leadership of the METI Minister, aiming to bring together a wide variety of ideas and provide experts with the opportunity to hold discussions based on the widest range of possible solutions.
http://www.meti.go.jp/english/press/2017/0801_001.html
While meetings of the Strategic Policy Committee are an official procedure required under the Act, which stipulates a review every three years, the establishment of the Round Table is separate and was decided by the Minister in his own capacity. The Round Table provides opportunities to learn about industrial and technological innovations as well as overseas trends toward 2050, in the context of the Paris Agreement. Various guest speakers will be invited to the meetings for participants' learning and exchanges of opinion.
One of the Round Table's underlying concerns is that current energy policies and the business-as-usual discussions may not lead to the realization of the Paris Agreement. One of its major purposes is to ensure that the government policies are in line with the Paris Agreement.
Nuclear policy is also to be discussed as one of various energy choices; however, it is understood that this is in the context of energy policies being examined from different perspectives to accomplish the highly ambitious target of an 80 percent reduction of greenhouse gas emissions by 2050.
I am thrilled for this opportunity to explore all the long-term possibilities while admitting that there are many uncertainties, such as overseas' geopolitical trends and technological innovations. I certainly look forward to discussing the major directions for Japan's energy future.
Past Turning Points in Japan's Energy Choices and Emission Reduction Targets
At meetings of the Strategic Policy Committee and the Round Table, the secretariat provides a summary of data and issues as the basis for discussion. For the most recent Round Table meeting, a one-page document showing the major past and future turning points in Japan's energy choices was published online as a reference material.
http://www.enecho.meti.go.jp/en/committee/council/basic_policy_subcommittee/pdf/data170901.pdf
The document lists the following eight important factors that are in a state of flux and where forecasting will be crucial:
Decline of oil and renewable-energy prices
Developments in storage batteries
Some countries are phasing out nuclear power, but many countries still use it
Market liberalization, growth of renewable energy, worsening investment environment
No changes seen in energy trends even after United States' withdrawal from the Paris Agreement
Continuing growth in global energy and electricity demand
Rise of emerging companies; significant influence of financial industries
Growing geopolitical risks: strategies are needed to address them
The paper also refers to the Paris Agreement, saying, "Developed countries share very ambitious, high-level goals for decreasing greenhouse gas emissions by 2050." It lists the targets of major countries including the United States, Canada, Germany, and France, and shows Japan's 2050 target of an 80% reduction compared to 2013.
Regarding a long-term goal of Japan to tackle global warming, in 2008, prior to the G8 Hokkaido Toyako Summit, the Council on Global Warming Issues (an advisory panel called the Panel on a Low-Carbon Society) was created to address the issue of global warming under the office of then-Prime Minister Yasuo Fukuda. As a member of that panel, I participated actively in the discussion.
http://japan.kantei.go.jp/hukudaphoto/2008/03/05tikyuu_e.html
I remember several "battles" of words between representatives of the business and industry, who wanted to set the goal as low as possible, worrying about negative impacts on the competitiveness of the economy, and our side -- the representatives of citizens -- who insisted that we should aim at setting an ideal emission reduction target to prevent or mitigate global warming.
In the end, a proposal was submitted that states "Japan should pursue a 60-80 percent reduction from the current level as a long-term goal by the year of 2050."
http://japan.kantei.go.jp/hukudaphoto/2008/06/16proposal.pdf
Although a long-term strategy to cut emissions 80 percent by 2050 was approved by the Cabinet, Japan has failed to submit it to the United Nations as a formal national goal. Apparently, this delay is partly because of unsolved internal disagreements within the government, including differences of opinion between the Ministry of Economy, Trade and Industry and the Ministry of the Environment.
I think this will be one of the big topics of debate at the upcoming Round Table meetings. I would like to learn more about the points of view of respective ministries, as well as data and perspectives on which they are basing their policies, share this widely, and keep thinking about these issues.
1st Meeting of Round Table for Studying Energy Situations
The first meeting of the Round Table was held on August 30, 2017.
Materials distributed at the meeting (Japanese only)
http://www.enecho.meti.go.jp/committee/studygroup/ene_situation/001/ 
Video (Japanese only)
https://www.youtube.com/watch?v=ikI84joAE5E
https://www.youtube.com/watch?v=PD2MiLkd1EI
Below I would like to share some excerpts of my presentation to the meeting. It was based on materials I had submitted, which are available at the following link.
http://www.enecho.meti.go.jp/committee/studygroup/ene_situation/001/pdf/001_007.pdf (Japanese only)
---
Today, I would like to introduce myself, as well as my personal views on participating in this Round Table. I have prepared some materials, so I will briefly explain them and then would like to add some comments.
To contribute meaningfully to this Round Table, I would like to participate in each meeting with three points in mind.
The first point is, needless to say, the perspective of "the environment." I understand that this Round Table itself was established to respond to the Paris Agreement, so I suppose many discussions will probably be held regarding the amounts of emissions. But emissions are not the only environmental issue that energy brings about. So I keep that in mind when I join discussions.
The second point is the perspective of "community," which seemed to be missing from introductory explanations.
If we think about energy issues as an extension of Japanese energy policies so far, there is a big tendency to have an import-based mentality. In other words, the discussion ends up being about how to import energy. This is because the energy consumed in Japan until now has mainly been imported from other countries. So the major part of the briefing materials seemed to be from the perspective of geopolitical risk and so on.
On the other hand, the energy we are capable of producing here in Japan is renewable energy. Large sources of renewable energy for industrial and commercial uses may still not be feasible, but at the level of the community or individual household, energy self-sufficiency with renewables is already possible.
I stayed at my friends' house in Okayama Prefecture recently. It is completely off-grid, powered by their own solar panels and storage batteries, and the family is living without any inconveniences. I have heard that there are about 100 off-grid houses like this in Japan.
Technologically and institutionally, how can we to help produce energy locally and avoid geopolitical issues? This is a very important perspective, and it was not included in the summary we heard earlier in the meeting, but I believe we should think about this.
The third point is the perspective of "citizens." I participated in the former Fundamental Issues Subcommittee to discuss the nation's energy policies under Japan's previous administration. In terms of gender diversity, men were significantly over-represented, and it is the same in this Round Table too. At that time I wanted all the members to know women's perspectives, so I organized a meeting where about 100 women gathered to discuss their own energy issues, and submitted a report on that meeting to the Subcommittee.
As for generational diversity, most the Subcommittee members were older. When thinking about energy issues in 2030 and 2050, we need to ask how we can reflect the ideas of people who will be the mainstream of society then. So I also held a meeting of young people at that time, and reported the results to the Subcommittee.
This time as well, I would like to report on the discussions at this Round Table via Internet, and if possible, I would also like to organize meetings both in person and online, where a diversity of people can discuss the topics. I hope I will have the opportunity to report to the Round Table on this in the future.
My final point is to ask how we think about energy. We hear about the acronym of 3E+S (Energy Security, Economic Efficiency, the Environment, and Safety), but discussions so far have been focused on which one of these things is the most important.
Of course all of them are important, but I would like to focus on how to find a balance between cost or economic efficiency in the short term versus resilience in the mid to long term. And how we should discuss these things.
When we think about the future in 2050, we tend to concentrate on things like the future we "want" or the future as it "should be." But in this Round Table I would like to focus on the future that is "possible." I will make use of the scenario planning method, for example, and various simulations based on system dynamics to think about balance between energy and the environment.
In addition, I would like to touch on several points that came up in a previous presentation in this meeting.
Mr. Sakane (a previous speaker) said earlier that even 2050 is a short time from now. When thinking about the years from now to 2030, nuclear power plants have been promoted due to costs and a lack of energy options. But when we think about 2050 and beyond, will we really need nuclear power? Even if renewables can provide most of our energy needs, and many problems related to renewables can be solved? We certainly need to discuss things like this.
---
In my messages to the Round Table, the points I wanted to make are as follows:
When we think about long-term energy policies, Japan needs to escape the import-based mentality that has dominated thinking until now.


The local perspective is especially important. (From the perspective of resilience, how can we create as many communities as possible that are energy self-sufficient?)


Should nuclear energy be considered in the context of energy policy? Or in the context of science and technology policy?
So far, nuclear energy has been dealt with as energy policy in Japan, due to a lack of energy and nuclear's purported low cost. However, I often felt that some voices at the Subcommittee were strongly saying that it is necessary to maintain the nuclear plants for the technology of decommissioning of reactors and for nuclear science.
If in the future we have sufficient energy and no cost-related problems even without nuclear power will nuclear be unnecessary (looking at global trends, by 2050 renewable energies could possibly replace nuclear)? Or even so, will people say that we still need nuclear for science and technology reasons? And even if that is the case, we wouldn't need dozens of reactors, would we?
In the first Round Table meeting, several members including myself expressed their views, but actual discussions will start at the next meeting. I would like to devote my efforts to make this Round Table a place for good discussions and hope that the discussions will lead to good results.

Written by Junko Edahiro