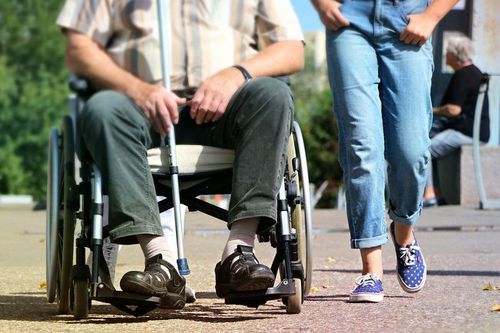 Image by klimkin.
Nara Medical University announced on October 12, 2016, that it has launched the Medicine-Based Town (MBT) Research Institute. As a concept, the aim of MBT is to contribute to local community and industry development by investing medical experience and know-how into all other industries so that residents can live more comfortably in the context of Japan's aging and shrinking population. In collaboration with Nara Prefecture and Kashihara City, the university has also committed to revitalizing the towns and people of its region by making use of vacant buildings in an Important Preservation District for Groups of Traditional Buildings to connect healthcare services and tourism.
The founding of the MBT Research Institute follows a series of events related to MBT: In May 2014, the Cabinet Office of Japan selected MBT as a leading model for regional revitalization. In May 2015, the national government recognized MBT as a core component of Kashihara City's local revitalization plan, and in June 2015 the Ministry of Economics, Trade and Industry subsidized the plan. In September 2015, the Ministry of Internal Affairs and Communications commissioned Nara Medical University to survey MBT-related projects.
The MBT Research Institute aims to achieve the following by executing its plans.
Contribute to an integrated community-based healthcare system in Nara prefecture that covers urban and rural areas.
Contribute to reductions in medical and long-term care costs by introducing a follow-up system for patients with pre-symptomatic diseases and those discharged from the hospital.
Attract recognition to the area around the university as a center for medicine-based industry creation. Use this recognition to develop the university's latent strengths, to attract more industries and further development existing industries, and, as a result, to turn Kashihara city and Nara prefecture into model cases of regional development.
Share and apply the knowledge, know-how, activities and achievements gained from MBT domestically and internationally.