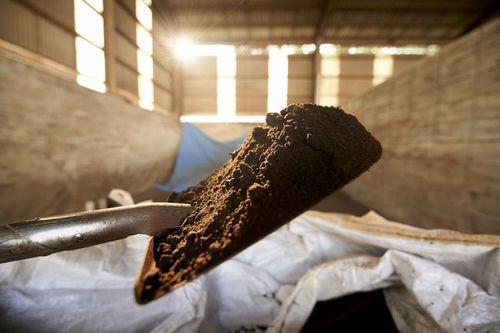 Copyright Ajinomoto Co. All Rights Reserved.
Ajinomoto Co., one of Japan's leading food and amino acid manufacturers, announced on June 3, 2014, that it will start a joint research project with Saga City on the application of byproduct biomass generated during the amino-acid fermentation process of its manufacturing operations in Kyushu, the southernmost of Japan's four main islands.
The plan is to study how byproduct biomass can improve fertilizers made from biosolids, or sludge, from the water treatment process at the Saga City Sewage Treatment Center, and scientifically evaluate its effectiveness in terms of crop quality (i.e., boost in amid acid content). They also hope to develop new applications for the biomass, including power generation. Furthermore, Saga City will assess the effectiveness of these new technologies on reducing waste and environmental impact.
The firm and city have already joined forces to produce fertilizers using byproduct biomass, and the fertilizers produced at the city's sewage treatment center have been sold mainly to local farmers in Saga at low prices, setting a good model for local biomass recycling through public-private partnership.
Saga City's work on biomass is the cornerstone of an effort to make the city more environmentally friendly and disaster-resilient. Ajinomoto's Kyushu operations, meanwhile, plan to continue cooperating with the Saga City Biomass Industry City Plan and contribute to the development of a biomass recycling industry.