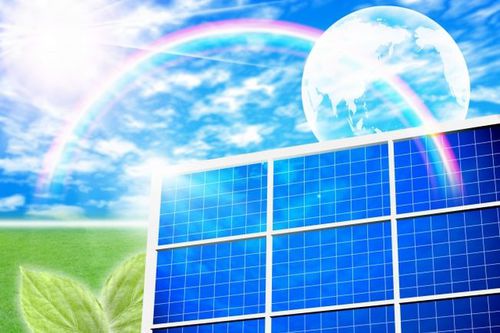 Image by Shanshan.
Fujitsu Research Institute, a Japanese research and consulting company, announced on January 25, 2018, that it was starting activities on a Local VPP Initiative. As its first step, Fujitsu is considering introducing a local VPP together with the Yokohama City Housing Development Public Corporation. A VPP (virtual power plant) is a remotely-controlled system that integrates multiple energy resources (from households, factories, and so on) to provide functions as if it was one consolidated power plant.
Thus far, many energy-system related initiatives have been attempted without adequately considering the sustainability and the optimum sizes of the systems, resulting in a low success rate in communities.
This Local VPP Initiative aims to develop autonomous decentralized energy service systems by taking advantage of new technologies such as renewable energy (e.g., solar cells), small batteries, IoT, and blockchain. It is expected to target specific areas or groups of members such as housing complexes by considering sustainability and optimum scale, to mainstream the technology in society as soon as possible.
The development of VPP systems in Japan is expected to revolutionize conventional energy supply systems. Furthermore, it is expected to create diverse benefits for local communities. For example, reducing greenhouse gas emissions through effective energy use (environmental), saving energy in households and providing autonomous power supply systems in the event of disasters (social), and creating new industries and employment as a result of the involvement of local private businesses in new energy services (economic). The government of Japan aims to establish approximately 50 megawatts worth of VPP systems by 2020.