JFS Newsletter No.179 (July 2017)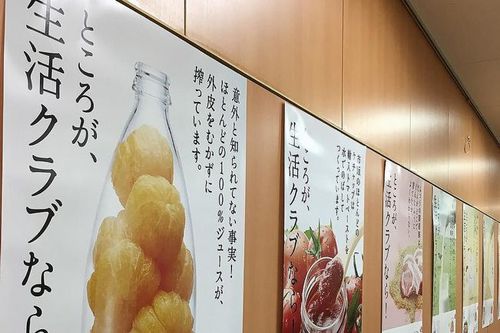 Image by Motohiko Tokuriki Some Rights Reserved.
Viewing the history of citizen-oriented businesses in Japan, we find they have played certain significant roles in common: to raise mere "consumers" into mature citizens of Japan and to take the lead in confronting social problems of each era through their business activities. Among the citizen-led businesses in Japan, the Seikatsu Club Consumers' Cooperative Union (Seikatsu Club) is particularly noteworthy for its efforts as a Japanese federation of consumers' cooperatives. It is supported by about 370,000 members and operates 33 co-ops in 21 (out of 47) prefectures. Its endeavors are highly regarded even overseas.
This month's JFS newsletter introduces the activities of the Seikatsu Club through interviews with Mr. Shoichi Murakami, executive director of Seikatsu Club Consumers' Co-op Tokyo, and Mr. Koichi Kato, chairperson of the Seikatsu Club. These interviews were conducted on January 10 and 19, 2017 respectively, arranged and edited by JFS from among the *"Interviews with 100 social entrepreneurs."
* "Interviews with 100 social entrepreneurs": a series of dialogues through which people can study business models from experienced social entrepreneurs. The Social Business Network (SBN) has conducted the course once a month since June 2012.
---
Where There Is a Will There Is a Seikatsu Club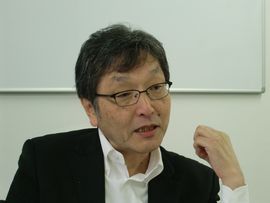 Mr. Shoichi Murakami
Copyright Social Business Network
All Rights Reserved.
The Seikatsu Club started as a voluntary association in 1965 with a system for collective purchase of milk, being incorporated in 1968 as Seikatsu Club Consumers' Co-operatives. At the time of its founding, its service area was to be limited to Setagaya in Tokyo. Strong demand from members of other community co-ops in neighboring Nerima, however, persuaded Seikatsu Club to enlarge its territory to include Nerima, and after that, Hoya (currently Nishitokyo), Itabashi and Machida in Tokyo, along with Niiza in Saitama Prefecture and beyond.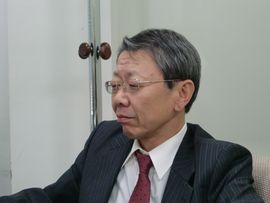 Mr. Koichi Kato
Copyright Social Business Network
All Rights Reserved.
At first, it did not intend to expand its service area as a policy or strategy, but members of other co-ops demanded entry into the Seikatsu Club, saying that they would recruit members and deliver products by themselves if they could purchase safe, trustworthy products. In addition, the personal connections of Seikatsu Club's founder Kunio Iwane also helped reach broader areas. In the early days, it was difficult for the Seikatsu Club to recruit working staff, so each member had to support operations by organizing them voluntarily. This is why the phrase "where there is a will there is a Seikatsu Club" is often heard when talking about the Seikatsu Club.
The words "where there is a will" here mean not only a will, but that members actually contributed money and worked autonomously. In and since the late 1980s, the Seikatsu Club has expanded its business area beyond the Kanto region. This expansion has been driven mostly by cases in which members have moved to new areas and launched the Seikatsu Club there.
Construction of a delivery center (which also works as a branch) in each local area started in 1971. When planning to construct a center, the Seikatsu Club staff started off by explaining the financial circumstances to the members in numerical terms, telling them how much money was needed and for what it was to be used.
The construction costs were covered mainly by members' investments and co-op bonds. After that, the operation and management of each branch were accomplished through members' voluntary efforts. Although other cases of major co-op associations such as Co-op Kanagawa (currently UCO-OP) and Co-op Kobe (Consumers Co-op KOBE) came to light and served as references, each branch of the Seikatsu Club had to manage its own actual operations under different conditions. "Members' autonomy" had thus already been established at the time of its founding.
Joint Development of 'Consumer Materials' by Members and Producers
The Seikatsu Club has adopted the term "consumer materials" for commercial products. From the start, the co-op members deeply recognized that they themselves should create whatever goods were really needed for living. They started to work on developing original consumer materials of real value to consumers.
They first put this into practice with a plan to raise rice in cooperation with JA (Japan Agricultural Cooperatives) in Yuza, Yamagata Pref., which was implemented in 1972, followed by a plan for pork meat delivery directly from Hirata Farm in Yamagata Pref., which started in 1974. The staff initially objected the pork delivery plan itself because the local delivery center had no refrigeration system. Local members, however, worked hard to realize the plan through their strong will. They negotiated with Hirata Farm to deliver the pork products directly from the farm in Yamagata to Tokyo. Hirata Farm accepted their request and had the products trucked to Tokyo with a co-op member sitting next to the driver navigating.
Prior to embarking on service directly from the farm, Hirata Farm and the Seikatsu Club worked together to develop what would be Japan's first additive-free sausage. Responding to members' demands they developed a preservative-free sausage (without sorbic acid), but the prototype spoiled along the way. Members took the lesson seriously, kept working with the farm, and succeeded in reducing the use of sorbic acid in sausage to a minimum level, and finally to additive-free. This product development was extremely difficult, but could be used as a reference point as well as a model case of joint development of consumer materials by producers and Seikatsu Club members. Through experiences like this, they gradually started to realize that information disclosure is important for both producers and members, bearing risks together as in the case of the sausage with a short shelf life due to being additive-free.
Integrated Purchasing and Learning in "Han" (Small Groups)
Pork was being sold on the condition that all the meat from the pig was purchased, so it was not possible to buy only favorite parts. In addition, the purchase units used to be large -- one kilogram as a rule -- until purchases of 700 gram units or sliced meat became available in the 1990s. Upon arrangement among the members, orders a Han meeting the rules were assembled and the products were distributed to each Han (group) once a week.
A "Han" meeting was held at a member's house monthly, with co-op staff visiting occasionally and holding study sessions. These were not only lessons about consumer products, but also a voluntary opportunity to teach anything else the members wanted to know or learn about. Integration of bulk purchasing and group learning helped unite members and establish voluntary group operation and management. On the other hand, some people actually did not like such a commitment and withdrew from Seikatsu Club membership.
In the 1970s, demand for development of processed food was growing. Developing original consumer products, however, required responsibility for purchasing. Therefore not a few members were opposed to such simplistic ideas. Members discussed what would constitute favorable processed food products at the Seikatsu Club and ultimately decided "to fully utilize primary products." Thus, they went on developing new consumer materials, and increased their product range.
In the 1980s, the Seikatsu Club launched workers' collectives and depots which enabled members to buy food products shop-style. A workers' collective is "workers' co-operative" owned and self-managed by its workers with the aim of making the local community a more comfortable place to live in. Thus the workers develop the necessary functions for the community into businesses, discuss their business goals, how they want to work, how much they will get paid and so on, and assume responsibilities. There are different kinds of workers collectives, such as those selling bread and boxed lunches, operating restaurants, providing mutual care for children, performing daily house chores and attending the elderly, distributing products to members, and staffing shops at depots. Workers collectives are innovative at accommodating needs of the people in communities at each life stage.
Possibilities for Local Autonomy as an Evolved Form of Members' Autonomy
In the 1990s, when general consumers wanted more convenience, other co-ops tried to expand their membership by appealing to them through easy rules for participation which would not burden them as members, and they competed with each other that way for consumers.
Membership fluctuation is a big problem for the Seikatsu Club too, but they could not take the chance of responding to that sort of changing social environment. In the early 2000s, they finally shared their concerns with their members that they would not survive without drastically reforming rules for members' participation, consumer materials development and the organization itself. They decided on the following measures and stated them in their five year plan: individual delivery to be the main mode of operating, small group units to be excluded from the structure and decision rights to be allocated to individual members. They had to make such drastic reforms to face the emerging diversity among the membership, acknowledging limits to the capacity they had built by pursuing homogeneity. Yet they never stopped discussing the direction of the Seikatsu Club and what they should not give up so as to distinguish themselves from other groups.
In recent years, the Seikatsu Club has taken a stab at supportive activities for child-raising families by launching day-care facilities and delivering consumer goods to those facilities. As a result, the number of members in their 30s and 40s has increased, resulting in a generational change, and some members have even had the chance to be group leaders during childcare leave or start serving at the workers collective. Being a time when a sharing economy and social connections are drawing attention, the Seikatsu Club has gained a chance to show its strength and capabilities.
In order to increase the Seikatsu Club's involvement in all living costs, not only food-related expenses, they intend to expand their work into residential support, particularly in Tokyo. Where the Machida Seikatsu Club's facilities once existed, they plan to build a welfare complex facility consisting of housing for the elderly with home-care services, an activity room for members, an open space for families and children, a cafe, and office rooms for NPOs and workers collective groups based and operating in the area.
They are also renting 60 ares of land in Akiruno, western Tokyo, where they run a Seikatsu Club farm to offer farming experience to members. It has become a popular place among members, and the vegetables harvested at the farm are supplied to the depot. Local residents also welcome the farm because it makes effective use of abandoned farmland. Farming can provide opportunities for many people to work together, so it is regarded an important factor in promoting local autonomy even in Tokyo.
Organizational Expansion Connected to Social Measures
With expansion of their business range and structures, the Seikatsu Club developed into a cooperative union in 1990 as a joint association of 11 cooperatives based in 11 prefectures. It now consists of 33 cooperatives in 21 prefectures. The union is responsible for operations like development, purchasing, management, inspection and distribution of consumer materials, as well as system development and production of catalogues and leaflets. In cooperation with other organizations, the Seikatsu Club as a whole is taking part in needed movements such as bottle recycling and opposition to genetically modified food. By concentrating the purchasing capacity and willpower of its members nationwide, it can have a greater impact on society, bringing improvement.
From 2015, the union adopted a policy of creating an FEC self-supply zone, as advocated by economic analyst Katsuto Uchihashi. It is based on the idea that securing "food, energy and care" as well as "work" in each region is a mission to pursue. The idea came from concerns for Japan's future security if regions fail to pursue the four necessities as an integrated whole as the result of pursuing them separately.
Japan has had to face energy issues after the Great East Japan Earthquake and subsequent accident at the Fukushima Daiichi Nuclear Power Station. Even before the earthquake disaster, the Seikatsu Club in Hokkaido had founded a movement against nuclear power plant following the Chernobyl disaster. In 2010, the union first included the words "non-nuclear power" in its mid-term plan. In cooperation with several Seikatsu Clubs in metropolitan areas, it had a wind power turbine built in Nikaho, Akita Prefecture, in 2012 and began cooperative purchase of electricity in 2016. These movements for non-nuclear power helped develop local connections and led to the production of new consumer materials. Also through activities with a nationwide network opposed to the Rokkasho Nuclear Fuel Reprocessing Facility due to concerns over radioactive contamination, a movement they help to promote, they built a partnership with Omoe Fisheries Cooperative with whom they were previously acquainted as a seaweed producer. As they organize actions to keep these movements going, they take it as a fundamental rule that once they've formed a partnership, they will persevere together to the end to resolve the issues.
---
The Seikatsu Club's efforts initially dealt with the problem of purchasing safe, secure products, but have expanded into operations promoting pleasant community development and addressing energy issues. JFS anticipates that the co-op members will continue promoting their activities autonomously and voluntarily, tackling issues that may arise in the course of their efforts.

* This article is translated from Japanese in the website of Social Business Network: "Interviews with 100 Japanese social entrepreneurs: Learning from the business models of veteran social entrepreneurs"
http://socialbusiness-net.com/contents/news5308 (in Japanese)