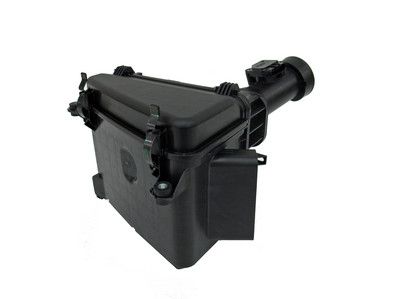 Copyright Toyota Boshoku Corporation

Toyota Boshoku Corporation, a manufacturer of an automobile components and a group company of Toyota Motor Corporation, announced on February 14, 2012, that the company has successfully developed an engine-related part utilizing plant-derived material, Kenaf, for the first time. The part is already being used in one of Toyota's vehicle models since January 2012.
This newly commercialized air cleaner case was made utilizing the Kenaf fibers, an annual plant capable of absorbing a large amount of carbon dioxide (CO2). The material used for this part realized a 10 percent cut in weight and a 20 percent cut in CO2 emissions compared to conventional parts, containing a high ratio of 40 percent Kenaf fiber.
The company has been engaged in the development of interior components making the use of Kenaf fiber with an aim of "all automobile interior components to be made from plant-derived materials," for more than 15 years. This is the first time for the company to succeed in commercializing an engine-related part using plant fibers.
Posted: 2012/05/18 06:00:15 AM