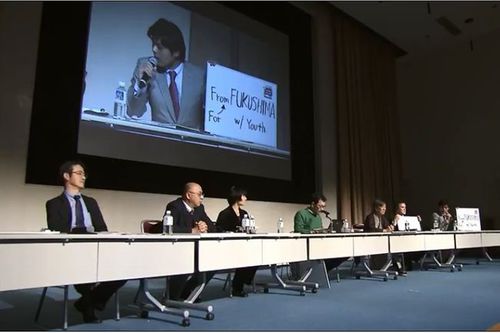 Source : Ministry of the Environment
What aspects of Fukushima's image should be updated, in what way, and from whose perspective? In this article we will focus on the public statement published following Part 3 "Support by Learning, Support by Sharing--Summary" of the panel discussion "Update Fukushima--Support Fukushima by Learning and Sharing with Others."
The Update Fukushima Executive Committee hosted the panel discussion on February 10, 2018, after recognizing the need to bring relief to residents of Fukushima who are struggling with prejudice and harmful rumors generated from a distorted image of the prefecture. The discussion focused on the current situation in Fukushima and how it is being communicated. At the end, comments from all participating panelists were summarized. Fukushima's image will be updated following the approach below.
Resolving bias and misunderstanding
Bias and misunderstanding towards Fukushima and discrimination based on them are deep-rooted. Through such means as education, it is necessary to share scientific facts--for example, that people from Fukushima can have children without worrying about genetic effects from radiation.
Addressing individual concerns
To address individual concerns that cannot be resolved through scientific and data-based facts alone, the problem should be tackled in group settings, through supportive, face-to-face relationships where individuals can trust and learn from one another. At the same time, it is also important to communicate far and wide to people both in and outside Japan.
Facing invisible boundaries
Various kinds of boundaries exist between people in Tokyo and people in Fukushima, between foreigners and Japanese, between one generation and another, between those who have experienced and overcome grief or internal struggle as a result of disaster and those who have not. Under these circumstances, it is important to talk about Fukushima in a way that goes beyond any one person's experience.
Communicating Fukushima's new attractive points
New attractive points and clues for new community building are emerging from Fukushima. These have global value and should be actively communicated. New knowledge and experience - for example, initiatives to organize educational field trips and trainings and to encourage young people to think about their communities' futures - should be accumulated and conveyed to a wide audience as a model originating from Fukushima.
To conclude "Update Fukushima," the panelists vowed to "learn, study, and share the constantly changing Fukushima and work towards creating a new society."