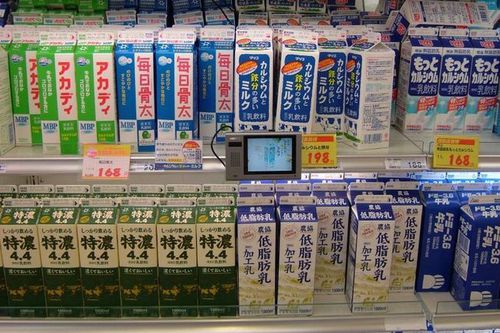 Image by Toby Oxborrow Some Rights Reserved.
The Tokyo Metropolitan Government and NTT Docomo announced on January 15, 2018, that they would conduct a demonstration trial of EcoBuy at a grocery store called mini Piago in Irifune 1-chome, Chuo City, Tokyo. The trial was carried out for 41 days from January 19 to February 28, 2018, as part of a model business series focusing on the sustainable utilization of resources. The joint project aims to raise awareness about food loss reduction among consumers and encourage shops and houses to reduce food waste.
EcoBuy is an app for smartphones, developed by NTT Docomo. It is designed to reduce food loss by giving incentives in the form of points to consumers for purchasing foods designated as EcoBuy products due to the proximity of best-before dates or expiration dates.
The consumers take photos of the receipt and the best-before or expiration dates on products and send the photos to a point-handling center through the app. Upon receiving the photos, the center checks the photo data and awards points, such as "d points" issued by NTT Docomo, worth about 20 percent of the listed price if the purchased food meets the conditions.
During the trial period, the center sent reminders to consumers when the remaining time before the registered expiration dates reaches a certain time. If the food had already been consumed, a "thank you" message was sent to the consumers. If not, the center sent recommended recipes suitable for the purchased food to encourage consumption of the food.