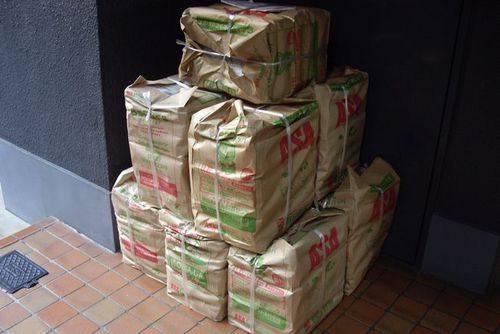 Image by tanakagen Some Rights Reserved.
Japan's Ministry of the Environment announced on December 26, 2013, survey results on household garbage disposal in Japan in 2012, including data on the quantity of refuse produced daily per person, the recycling rate, and "energy recovery." The city of Chiba in Chiba Prefecture achieved the highest performance in recycling rate, at 31.4 percent, far ahead of the next two cities, Niigata in Niigata Prefecture and Hachioji in Tokyo, both at 26.9 percent.
Chiba City has been making active efforts reduce the amount of garbage produced and increase the recycling rate. For example, it changed the frequency of garbage and recyclable collection days: decreasing pick-ups for combustible garbage from three times a week to twice, and increasing pick-ups for recyclable material from twice a month to once a week.
The survey also revealed the difficult situation of final disposal sites (landfills) where incinerated ashes are to be deposited. The remaining capacity of final disposal sites has been decreasing for 14 consecutive years since 1998. Waste is reportedly being transported to increasingly distant disposal sites , especially in the Kanto and Chubu regions, due to the difficulty of securing enough space for disposal locally.