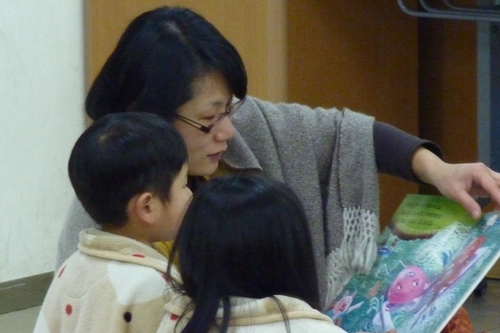 Copyright National Institution for Youth Education

The National Institution for Youth Education (NIYE) in Japan, on February 23, 2013, released the results of its national survey and research on the state, as well as the impacts and effects, of children's reading activities in their later lives.
In the survey, respondents were asked how many books they read and how much time they spent reading, as well as their reading activities during childhood, including their experiences of family story time, reading picture books, books and comic books, and using the library. They were also asked about current capabilities and attitudes, including outlook toward the future, social awareness, and so on. The NIYE survey included 5,258 adults in their twenties to sixties and 21,168 junior and senior high school students from ages 12 to 18.
Survey results for high school students and adults showed that the more reading activities they had in childhood, the more they currently tended to be capable today, have proactive attitudes toward the future andsocial awareness.
For example, about 45 percent, or nearly half, of adults who said they had many reading activities in childhood had high scores on the section of the survey on their vision for the future, while only about 24 percent of adults had high scores if they did not have many reading activities in childhood. Responses from high school students showed a similar distribution.
The measurement of attitudes toward the future was based on the following questions: "If possible, do you hope to get a job in which you can contribute to society and people?" (for a sense of career orientation); "Do you think that if you work hard, your dreams will come true?" (for perspective on the future); and "Do you want to develop your ability or be engaged in learning to fulfill your potential?" (for personal development). The attitudes toward social awareness was measured by questions, for example, "Are you willing to offer a seat to elderly and handicapped people in a bus or a train?"