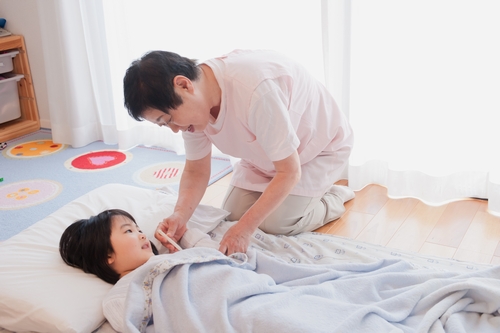 Copyright Florence

Nihon Keizai Shimbun (Nikkei), a leading business daily news service in Japan, announced on April 16, 2013, the winners of its Nikkei Social Initiative Awards. Established to recognize pioneering projects in the field of social business that address social issues by using business methods, four winners were selected for the awards, including Florence, a non-profit organization that received the grand prize out of 380 entries.
Aiming to help create a society where balancing child-raising and work is common practice, the grand prize winner, Florence, was the first in Japan, since 2005, to provide a care service for sick children. It not only sends nursing staff to the homes of children who have come down with a sudden fever or other sickness to provide childcare on a one-on-one basis, but also takes sick children to their doctors on behalf of their parents or even, in the 23 wards in Tokyo and cities of Kawasaki and Yokoyama in Kanagawa Prefecture, dispatches doctors to the children's home.
Florence currently provides support to about 2,000 working families in 23 wards and four cities in Tokyo, Kawasaki, and Yokohama cities in Kanagawa Prefecture, and Urayasu and Ichikawa cities in Chiba Prefecture.
Additionally, to address the problem of children on waiting lists for day care, Florence started Ouchi Hoikuen (daycare house), a small-scale daycare business using vacant houses, in 2010, which has grown to operate nine daycares in Tokyo. This initiative has been adopted by the Japanese government as a measure to reduce the number of children on waiting lists.
Related JFS article:
[Sustainability College] Dealing with Regional Problems Using Youth Power