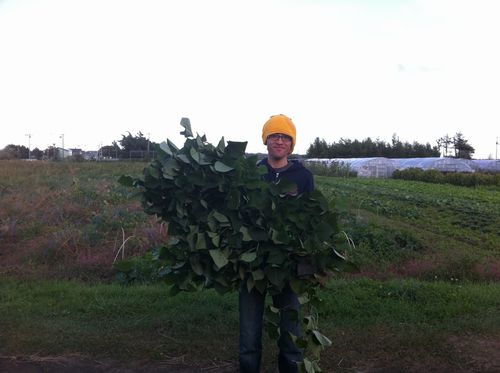 Copyright Ezorock

Ezorock is a Japanese non-government organization that focuses on the theme of "the next generation" led by the efforts of Japanese youth. Ezorock makes compost by hand from garbage collected at the RISING SUN ROCK FESTIVAL (RSR), the biggest open-air music festival in Hokkaido, the northernmost of Japan's major islands. The compost is used to cultivate organic vegetables at the RSR organic farm, and these vegetable crops are given to the following year's guests at RSR. This experience-oriented project places importance on this cycle.
Ezorock offers people the opportunity to experience farm work through regular farm tours, and the experience tour includes an introduction of past activities, as well as the opportunity to plant seed potatoes that will be harvested just before the next RSR.
Triggered by the RSR environmental conservation activities, Ezorock was founded in 2001 as a Hokkaido-based environmental non-governmental organization. Today, Ezorock takes part in environmental conservation activities at many events in Hokkaido, while injecting the creativity and dynamism the youth has into the efforts to tackle various challenges in agriculture, transportation, and community planning.
Posted: 2012/01/26 06:00:15 AM