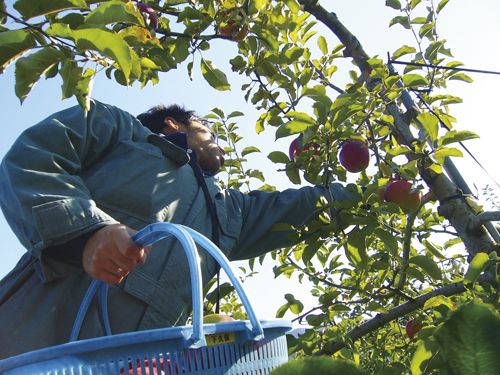 Copyright Kifubon Project

The Japanese non-profit organization "Sodateage" Net, ("sodateage" means 'educate' in Japanese), on March 20, 2010, launched the "Kifubon Project," ("kifubon" means 'donating books') to support self-reliance and employment for young people. In cooperation with Value Books, a used book online wholesaler, books can be donated and the proceeds are donated to assist unemployed young people who are worried about finding work.
The "Sodateage" Net assists young unemployed people get work by offering some programs including experienced-based job training, dubbed "Job Tore," ("tore" means 'training') which is a basic job-training program for young people. Through the project, for example, when one book is purchased for 50 yen (about 56 cents), 2000 books can provide 10 young people with an experience at a farm training camp.
The donation system is very simple. When someone calls Value Books, a delivery man will come to their home to collect the used books. The donating individual does not have to go to a used book store, nor do they have to pay for shipping costs because of cash on delivery service for five books or more. It makes for an easy system for donators.
Posted: 2010/08/23 06:00:15 AM