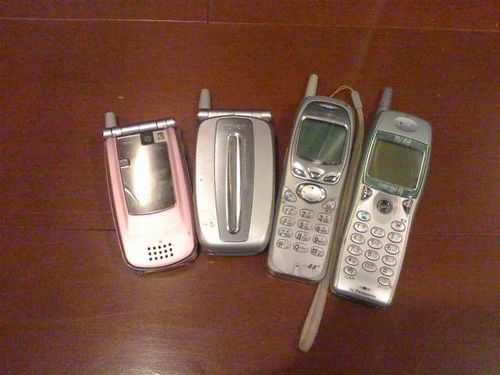 Image by Japan for Sustainability

Japan's Ministry of Economy, Trade and Industry (METI) kicked off a nationwide campaign on November 21, 2009, at about 1,800 electronics retailers and general merchandise stores to collect used mobile phones. Consumers can exchange their used mobile handsets for tickets to apply for a chance to win a gift certificate up to 50,000 yen (about U.S. $540) through the end of February 2010.
The value of gift certificates depends on what consumers do upon recycling their mobile phones. If they buy a new mobile phone or exchange for another model worth 2,500 yen (U.S. $27) or more, they receive a ticket to win a certificate of 50,000 yen (U.S. $540), 5,000 yen (U.S. $54) or 1,000 yen (U.S.$11). If not, they can exchange their used mobile phone for a ticket to win 1,000 yen (U.S. $11). In the campaign, a total of 158,800 tickets are being offered. Those who do not win a gift certificate will receive an opportunity to donate 1 yen (U.S. 1cent) to environmental organizations.
Although mobile phones contain relatively large amounts of valuable metals, the number of recycled mobile phones is decreasing each year. This is partly because mobile phones, with increasing numbers of functions, are used for secondary purposes - as alarm clock, address book, etc. - even after being replaced with a new model. In addition, there are many consumers who keep their used phones at home for no reason or just throw them away as garbage.
This campaign will help evaluate the effectiveness of incentives and methods to collect used mobile phones.
Posted: 2010/02/26 06:00:15 AM