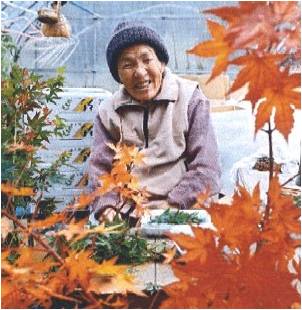 Copyright METI

The Japanese Ministry of Economy, Trade and Industry (METI) announced on February 17, 2009, that it has selected 55 leading social businesses among applicants from around Japan. With emergency employment measures being taken by the Japanese government, expectations for social businesses, which strive to resolve social and local issues while generating profits, are being raised. These 55 businesses were selected in the following four fields: 1. community planning, tourism, farming experience; 2. support for child raising, care for the elderly; 3. environment, health, work; and 4. social entrepreneur incubation.
One of the selected businesses, Akitsuno Agricultural Corporation in Wakayama Prefecture, continuously promotes local community development while expanding their business. Their activities include providing a farming experience program utilizing a school that has been closed down and developing products that feature locally grown produce.
Irodori Co. Inc. in Tokushima Prefecture ships familiar flowers and leaves of the region to hotels and Japanese-style inns, where they are used to adorn tableware. The business, mainly run by elderly farmers, has gained an 80 percent market share in the country, creating employment opportunities for the elderly and having a positive economic impact.
Big Issue Japan in Osaka City, Osaka Prefecture, publishes magazines to help homeless people become financially independent. Homeless vendors sell those magazines for 300 yen (about U.S.$3.06) per copy, of which 160 yen (about U.S.$1.63) is kept by the vendors. More than 70 of the 780 registrants have achieved economic independence. The business has now expanded to 12 prefectures.
Social businesses are not well-known in Japan. The ministry hopes that this selection will raise recognition among the public and lead to the creation of new industries and jobs throughout the country.
'Big Issue' Magazine Makes Japan Debut (Related JFS article)
http://www.japanfs.org/en/pages/025440.html
METI official website
http://www.meti.go.jp/english/index.html
Posted: 2009/05/28 06:00:15 AM