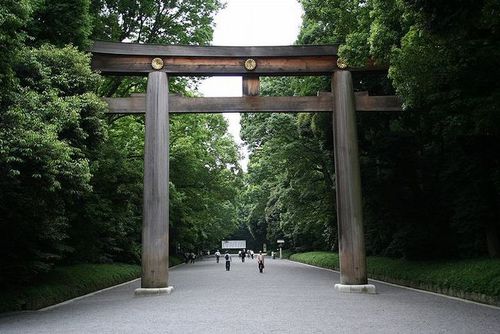 Image by Fanghong Some Rights Reserved.
The organizing committee of Inochi no Mori (Forest of Life), an environmental initiative planned and managed by NPO Hibiki of Japan, announced on December 1, 2015, its launch of a project to create an encyclopedia of wildlife that inhabit the Meiji Jingu shrine forest. For this project, community members together with children and young people - the next generation of leaders - will take photos of these plants and animals and the photos will be presented as an "Encyclopedia of Life." During the process of making the encyclopedia, citizen's groups and professional photographers will regularly organize workshops that include photography and nature walks in an effort to raise environmental awareness by providing opportunities for people to interact with the forest.
Meiji Jingu shrine forest, the photo shooting location, is a man-made forest created in 1920 and was designed to last forever. Although located in central Tokyo, the forest has been protected and many of its plants and animals are conserved. It has attracted attention of researchers as a place inhabited by endangered and unique species.
Starting from 2020, the year marking the 100th anniversary of Meiji Jingu Shrine, throughout the next 100 years up to 2120, the encyclopedia will be created with the support of various citizens to encourage people living today to protect the forest and promote interest, respect and love for the forest.
Inochi no mori has been carrying out various activities to call attention to environmental issues. At the same time, it has been organizing "Earth Day Inochi no mori" every year, an environmental festival for citizens to voluntarily take action, get together and express themselves to contribute to creating a sustainable society that cherishes life.