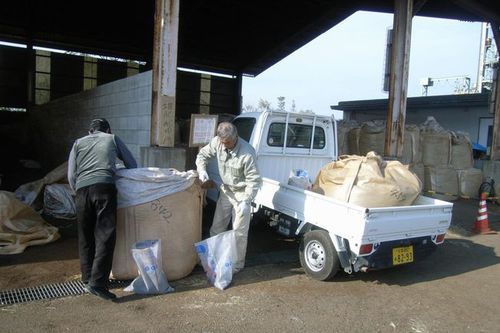 Copyright Japan Sewage Works Association All Rights Reserved.
As part of the BISTRO Waste to Food Team initiative, the network of local governments engaged in the resource recovery from sewerage system, a third meeting was held in Saga City on February 13 and 14, 2014. The participants were the municipal officials and local farmers who promotes the recycle of biosolids. The BISTRO team was established in 2013 by the national government, MLIT and the Japan Sewage Works Association, JSWA.
The BISTRO Team exchanged the information on various initiatives for the agricultural recycle of the resources, such as treated wastewater and generated sludge, by sharing good management and technological practices. The team expects to extend this initiative into international businesses. In addition, the team works for future generations to have a better understanding of sewerage and environment by connecting sewerage to food and agriculture.
In the meeting, the officer at Saga Sewage Treatment Plant reported the projects to recycle effluent and biosolids for agriculture. The projects include application of treated wastewater for seaweed farming and sewage sludge into fertilizer by composting. Local fishermen, particularly seaweed growers, used to be annoyed that the effluent was harmful to seaweed. The biosolids had been disposed of at the landfills outside city by paying handlers in private sector.