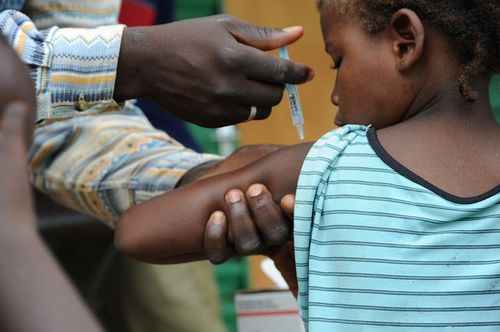 Image by PATH global health Some Rights Reserved.
Nihon Fukushi University announced on November 27, 2013, the start of an international cooperation program to send vaccines to children in developing countries based on the number of entrance applications received. The university specializes in social welfare, economics, child development, healthcare management, health and social services, and was Japan's first four-year college to have a social welfare faculty. The year 2013 marked the university's sixtieth anniversary.
Entrance applications were accepted from the end of December 2013 through the beginning of March 2014, and the cost for vaccines will be calculated after adding up the number of applicants for all faculties on campus and selecting the kinds of vaccines to donate. The number of children to whom the university will provide vaccines will match the number of entrance applicants. The donations will be sent to the non-profit Japan Committee Vaccines for the World's Children, which will use the funds to provide vaccines to developing countries.
The university regards this program as a new approach to realize its welfare philosophy of "Well-being and Happiness for All People," and expects applicants who want to learn about welfare to look abroad, and to make this a good opportunity to have a broader vision.