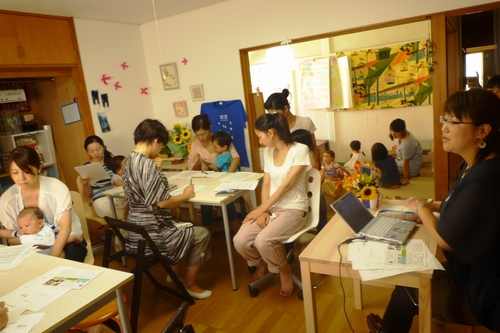 Copyright Polaris

A non-profit company, Polaris, launched its businesses in August 2011 with the aim of providing a diverse working environment for parents by combining cloud computing and a coworking space.
The company runs "Setagaya Shomubu (Clerical Section)" where child-rearing mothers who wish to contribute to society through part-time work can find contract work, such as data input and leaflet production, while working as a team covering one another's limitations on time and travel, thus supporting entrepreneurs and freelancers.
An exchange meeting was first held in February 2013 when the roster reached 41 members. Membership grows steadily and it reached 100 in August 2013.The Shomubu aims to construct reliable relationships whereby members get to know and support one another when needed, thus providing a society where people can do their best in the jobs best suited to them.