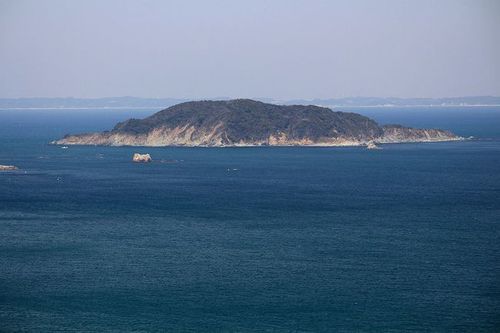 Image by Alpsdake.
The New Energy and Industrial Technology Development Organization (NEDO) and IHI Corporation announced on August 25, 2017, that they had conducted the world's first verification test of a 100 kilowatt submerged floating ocean current power generation system, dubbed "Kairyu." The test used the Kuroshio, a warm northeasterly-flowing ocean current off the coast of Japan, and produced data that will be useful for further commercialization of the technology, including verification of power output, position stability, and methods to install and remove the system.
The Kairyu system includes floating power generation units each being about 20 meters in length and width that are moored under water. It generates electricity by turbines 11 meters in diameter that rotate using the ocean current as the energy source. Two turbines whose blades rotate in opposite directions cancel each other's torque, so the unit can maintain its stable position and generate power at high efficiency.
NEDO and IHI confirmed that Kairyu can generate a rated 100 kilowatts of electricity with a rated current speed 1.5 meters per second when towed by a ship to duplicate Kuroshio current conditions. They then conducted a trial installation and removal of the system in the actual Kuroshio zone, offshore from Kuchino-shima Island, Toshima Village, in Kagoshima Prefecture. They confirmed that with Kairyu floating at about 30 to 50 meters of water depth, the system can generate up to 30 kilowatts, while also maintaining its position and depth with an autonomous control system. The trial also produced data on power generation capacity as well as stability of the floating structure in an actual ocean area.
NEDO expects ocean current energy to become a new renewable energy source that provides a large amount of energy with limited fluctuations, and hopes to bring this technology to market especially for isolated islands. IHI aims to commercialize the submerged, floating ocean current power generation system by 2020 or later.