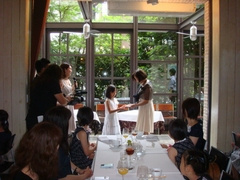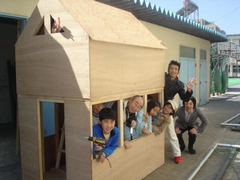 Copyright After School

After School, a Japanese non-profit organization (NPO) established in 2005, has been promoting a project to open After School programs at elementary schools in order to offer children a safe and comfortable space at low cost.
The After School programs are held at elementary school facilities, offering over 300 programs in various categories, such as house-building with an architect, cooking or making sweets with a chef, sports, music, crafts, artistic creation and learning Japanese culture. Publicly recruited citizens, including local residents and professionals in various fields, act as teachers and participate in childcare through these programs.
The background of the activity is the current social problem that many parents, particularly mothers, give up work due to lack of childcare facilities for elementary school children after school hours. The NPO hopes to help expand parents' career possibilities by offering safe and secure after-school childcare facilities, in addition to broadening the children's future potential with a variety of activities. While watching the children grow, the NPO members will also consider spending time after school to help each child find their strengths.
The NPO is currently developing prototypes at mainly elementary schools in metropolitan cities, with the aim of expanding their activities to elementary schools nationwide.