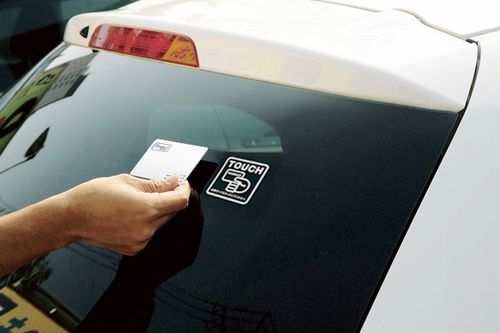 Copyright Park 24 Co.

Park 24 Co., a major parking service company in Japan, announced on July 7, 2010, that the number of members of Times Plus, a car-sharing service jointly provided with Mazda Car Rental Corp., surpassed 10,000 in June 2010.
Since launching the car sharing service in February 2005, Mazda Car Rental has been in the business mainly in Hiroshima and Fukuoka Prefectures. In May 2009, the company and Park 24 Co. launched a car-sharing service using "Times" hourly parking facilities, operated by Park 24. They provide various services including no monthly basic charge for students and companies, night-time fixed rate plans, "night-packs" and wide selection of vehicle types. In addition, the companies changed their service name to "Times Plus" on June 1, 2010, shaking up the service offering based on the concepts of "familiarity," "low price" and "convenience."
There are 396 Times Plus service stations nationwide with 629 total vehicles as of the end of June 2010. Both companies are planning to provide more convenient services and further expand the scope of the car-sharing stations to cover the entire country.
Japanese Parking Company Launches Car Sharing Service in Downtown Tokyo (Related JFS article)
http://www.japanfs.org/en/pages/029322.html
Car Sharing in Japan: Growing in Popularity, Integrating into Transport Systems
http://www.japanfs.org/en/mailmagazine/newsletter/pages/
028678.html
Park24 Co. official website
http://www.park24.co.jp/english/index.cfm
Posted: 2010/11/14 06:00:15 AM