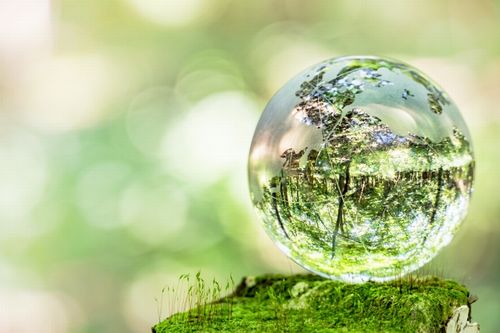 Image by jyugem.
From August 2002 to July 2018 the non-profit group Japan for Sustainability (JFS) provided information from Japan to the world to help build momentum toward a truly happy and sustainable future.
This website serves as an archive of the information provided during those years, covering efforts across Japan for sustainability, environmental protection, and visionary efforts for human well-being and the future economy and society. Many actors were covered, including the national government, municipalities, businesses, research and educational institutions, civil society groups, concerned individuals, and more.
Over the course of 16 years, JFS compiled, wrote up, translated and published over 5,000 informative articles online and via electronic newsletters. In response to readers' requests to have continued access to the information, this website will be kept online for at least three years after August 2018.
Articles and information are sorted into eight categories, as displayed at the top of all webpages, including such as "Resilience," "Civil Society", "Energy / Climate Change," and so on.
Clicking on each category will produce a list of articles.
A list of more detailed keywords for searching is available on the following webpage
Keywords
https://www.japanfs.org/en/news/keywords.html
An advanced search page is also available.
Advanced search
https://www.japanfs.org/en/search/search.html
Note: The JFS Secretariat dissolved at the end of July 2018, so no one will be responding to inquiries. We appreciate your understanding.
We hope this website will serve as a useful resource for readers searching for some snapshots from the history of sustainability efforts in Japan from 2002 to 2018.