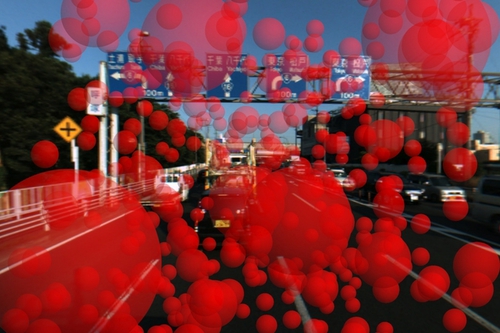 Copyright Kashiwa ITS Promotion Council All Rights Reserved.
The Kashiwa ITS Promotion Council, composed of Kashiwa City of Chiba Prefecture, Japan, the University of Tokyo, and other parties, announced in the Kashiwa-no-ha district of Kashiwa City on October 10, 2013, recent progress and research results from the Kashiwa ITS Smart City project, an initiative based on intelligent transport systems (ITS), transport systems that use information and telecommunication technology to optimize transportation efficiency and safety.
In the project, traffic information is collected, processed, and disclosed to the public. By raising awareness through the provision of information relevant to daily life, the project aims to reduce environmental impacts, mitigate traffic jams, and revitalize the regional economy.
Project collaborators also established the ITS Regional Research Center to solve regional traffic problems by collecting and analyzing the movement of residents, public transportation systems, goods, and visitors to Kashiwa City through various means including live cameras and license plate identification sensors installed on the streets. The results of its operational tests were presented in the announcement.
Also included in the announcement was a plan for a field test for visualizing carbon dioxide (CO2) emissions data on smart phones and other devices, the first such endeavor in the world. The hope is that, by providing the public with visually engaging information on CO2 emissions, the Center can encourage them to change their transportation behavior, such as by selecting a route where the air is cleaner, or by using more environment-friendly modes of transportation.