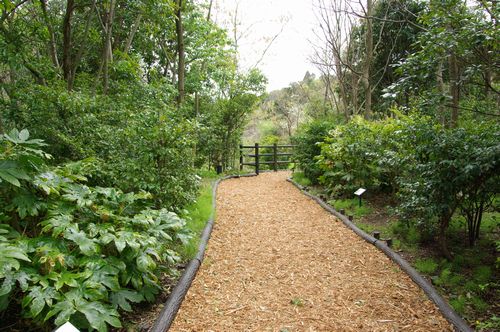 Copyright East Nippon Expressway Co.

East Nippon Expressway Co. (NEXCO East) announced on March 19, 2010, that it would hold an opening ceremony on April 13 for the renovated Yokosuka Parking Area (Yokosuka PA) on the Yokohama Yokosuka Road in Kanagawa Prefecture. The company has been renovating the facility to make it more eco-friendly.
The initial construction of the parking area included some eco-friendly considerations, such as a biotope (a small ecological area) and a wooded area for relaxation. With the renovation, NEXCO East Japan is introducing more environmentally-friendly technologies.
The technologies include solar power generataion, light emitting diodes (LED) for the PA store's lighting, heat-shielding pavements and water-retentive blocks to cool the road surface temperature and green walls to keep the indoor area cool. In addition, two rapid chargers for electric vehicles (EV) are being installed for public use.
Posted: 2010/04/29 06:00:15 AM