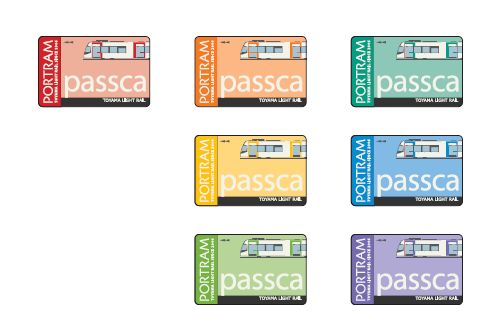 Toyama Light Rail Co.

The Ministry of Land, Infrastructure, Transport and Tourism conducted demonstration experiments for the promotion of streetcars from February to the middle of March 2009 in two cities, Toyama and Hiroshima, aiming to improve and promote their utilization. The streetcar system has less impact on the global environment and eases traffic congestion. The cars are designed to be barrier-free, allowing for easy boarding and safe mobility for passengers.
Toyama Light Rail Co. (TLR), a third-sector rail company in the central Japanese city of Toyama, has been working on a free parking service, reimbursing a 500 yen (about US$ 5.5) parking fee, at a parking lot in front of Hasumachi Station from February 16, 2009. Users of streetcars can adjust the car-parking charge of the day after riding the streetcar with an IC passenger card issued by TLR. If a car has other passengers, the total train fare for all travelers other than the driver was credited to the card as points.
Hiroshima City started to equip some of its train cars with liquid-crystal display monitors in order to provide railway information between Eba and Hiroshima stations on February 9, 2009. The railway information includes arrival times at major stations, timetables for JR train connections at Hiroshima station and departure times of highway buses to Hiroshima Airport.
The ministry will gather information from passengers and streetcar operators through interviews, expecting the results of these tests to be referred by other streetcar operators around Japan. The experiments ended in March, but Toyama City is planning to take over and continue the experiment in the city.
- The Rebirth of Trams: The Promise of Light Railway Transit (LRT)
JFS Newsletter No.64 (December 2007)
http://www.japanfs.org/en/mailmagazine/newsletter/pages/027840.html
Light Rail Transit Using Former JR Tracks Starts in Toyama (Related JFS article)
http://www.japanfs.org/en/pages/026430.html
LRT Revitalizes Urban Area of Toyama City, Japan (Related JFS article)
http://www.japanfs.org/en/pages/026545.html
Posted: 2009/04/08 06:00:15 AM