July 24, 2014
The Japanese government and the World Bank launched a joint project called "Lea...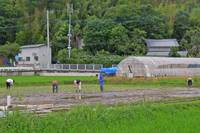 October 25, 2014
Japan is one of the first countries in the world to face, head-on, the serious ...
November 26, 2014
In Ishikawa Prefecture, Japan, renewable energy businesses have started to spr...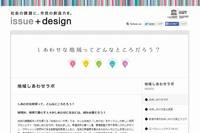 December 4, 2014
What factors are essential for local regions and their residents to be happy? ...
November 21, 2014
A survey of Japanese people on biodiversity revealed a decrease in people's pe...
June 20, 2014
All Rights Reserved. TES New Energy Co., a venture company to transfer technolo...
December 7, 2014
Suntory Holdings announced on January 30, 2014, that it has formulated the Sunt...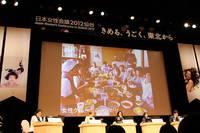 November 13, 2014
The JKSK Yui-Yui project, an initiative to support the victims of the 2011 Gre...